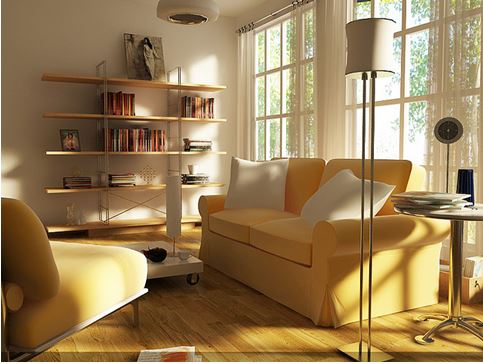 With the summer solstice on the horizon, there's no better time to liven up your home interior with a light and airy summer style. Our helpful summer decorating ideas help you do just that.
Think Minimal
Think of your summer makeover as throwing off the shackles on winter decor. Put all your extra blankets, cushions and cosy accessories out of sight and make sure all curtains and blinds are open whenever possible. You may even want to swap out heavy curtains for lighter drapes.
Bring the Outside In
Nothing says summer more than a lush and colourful garden. Bring the outside in with freshly picked flowers as part of a colourful table centrepiece. Remember to pick light colours like whites, yellows and oranges; save the purples and other darker colours for winter. You can also add greens and grassy colours to add a real sense of summer freshness.
Rearrange and Rediscover
Nothing freshens up your home like rearranging the furniture. Think about the focal point of your room. A fireplace is the perfect choice for winter but a large window (or, even better, French doors), is much more summer-suitable. If this sort of rearranging isn't realistic, consider swapping dark colour pictures and paintings for those with a more summery aesthetic.
Update the Old
While rebirth is a spring theme, the long summer days offer the opportunity to repaint and repair old furniture and tired walls. A coat of paint on a feature wall or an old desk can make a world of difference. Update your bedspread with a new duvet cover and pillow cases, too. Again, light colours – whites, sky blues, yellows – are best for summer.
However you approach your home interior summer refresh, there's a good chance you'll need additional storage to stow away your winter accessories. A sliding door wardrobe is a very effective way to do just that. Contact our office today to find out how we can help you get ready for summer.