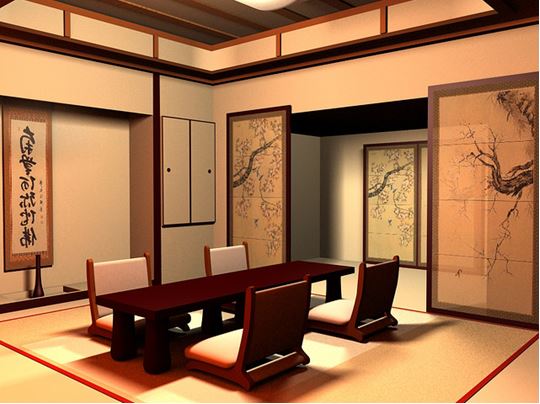 Japanese interior design has its roots in Zen, a school of Buddhism emphasising the value of meditation and inner peace. It has evolved over millennia, but still stays true to the core offering of simplicity, purity and peacefulness. If this sounds appealing, our Japanese design inspiration guide can help you bring a touch of the Far East in to your home.
Embrace Simplicity
If you want to channel the East in your interior, you have to pare things down. Japanese style is all about simplicity and a serious declutter is a pre-requisite step. Get rid of all unneccessary furnishings, especially on walls and around windows; pack away any remaining clutter and arrange what is left carefully, focussing on maintaining an open, 'flowing' feel.
Lighten Up with Clean Lines
Althought the layout of your house may not allow it, try to embrace any open plan elements you have, allowing plenty of natural light. Clean, straight lines around windows, door frames and wardrobes help create a clutter free-feel and also channel Shoji Screens, the sliding room dividers that, for many, define Japanese interior design. Many of our shaker sliding door wardrobes designs take their inspiration from Shoji Screens, too.
Back to Nature
Nature is a big part of Japanese design. Houseplants are a key ingredient, with green foilageand bamboo more appropriate than flowers. Try to pot plants in sleek stone pots, as stone is another key element in japanese style (althoguh wood containers are also acceptable). Water features are also important in Japanese design, but this may not be very realitic for an iindoor space. Artwork that features water is a creative alternative.
Neutral Colours and Finishing Touches
Neutral colours are another Japanese style pre-requisite, nothing too bright and nothing too dark. Not only do neutral colours add to the oeverall feeling of peace and simplicity, they also help to accentuate decorative finishing touches like sculptural lighting, paper lanterns and woven tatami mats.