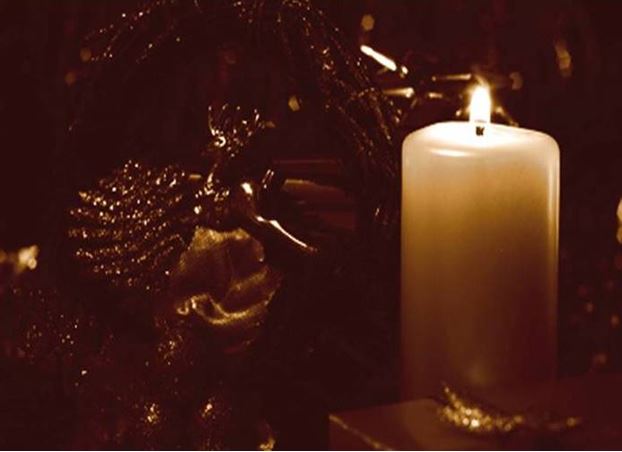 Bring the outdoors inside
Bring the outdoors inside by adding pinecones and real pine branches to your decorating theme. Add large silver or gold bows to the tree and surrounding furnishings. Branch out (literally) from your conventional centrepieces by using an extra long tree branch as a platform for displaying your decorations. Simply tie lengths of twine around the branch and hang it from a row of five or six ceiling hooks above your dining table. As well as looking pretty, this alternative will also give you more space for food and drinks on your table.


Pinecone Garlands and Trees
Create a festive Christmas garland from pinecones. Use braided picture-hanger wire and wrap round the stems of each pinecone to hold in place. For a more free flowing option, use tartan ribbon in the same way. For an extra festive finish, spray edges with a glitter spray paint. If you don't have a fireplace, just choose a spot on the wall and use the garland there. You can hang it from doorways or under shelves on the wall to give any area an instant Christmas touch.
Create a beautiful pinecone tree out of a cone shaped foam base, anchor the base in a container then wire the cones onto 2" wooden floral picks. Insert pick downward into the foam, starting at the bottom with the largest cones and working to the top with the smaller ones, conceal any visible foam by tucking sheet moss among the pinecones.


Repurposed Mason Jars
Make your home into a farm house chic grotto by creating snow globes and candle holders out of upside down mason jars. For a festive finish spray the bottom of jars with white snow spray and add a candle wrapped in pine branches.


Display your best ornaments
Who says baubles and decorations are only meant for hanging on trees! Add some sparkle to your table by displaying your best glass baubles and ornaments in a vintage tray where people can really see them, when the light catches off them they will be the feature of the room!


Recycle your wine bottles
No room for a tree? Or just want to add some sparkle to your window ledge? Recycle used wine bottles by removing labels with warm soapy water, once dried add some cordless fairy lights inside the bottle, for extra detail add some fake snow between lights or spray the bottom of the bottle with snow spray.