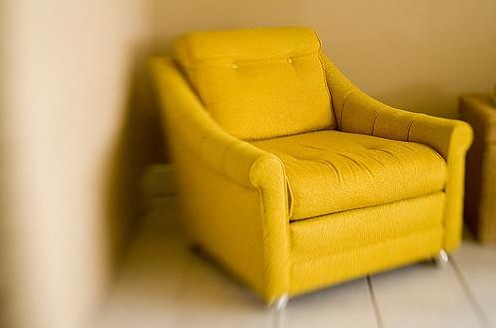 Lemon yellow is a favourite colour choice here at The Sliding Door Wardrobe company. Few colours have such an ability to stand out, bringing with it a sense of natural energy and vibrancy. Lemon yellow's abrasive nature can make it difficult to incorporate into your home decor. Our guide helps you to find the right mix of colours to incorporate yellow and bring some sunshine into your home!
Bring Zest to Your Furniture
Lemon yellow looks great in the bedroom, ideally on a large piece of furniture such as a chest or drawers or a bed frame. Yellow bed frames looks great against plain white bed linen, especially when accompanied by cushions, throws or pillows that also use bold colours. Lemon yellow bedside tables also look great in this setup.
Accessorise Your Kitchen
Painting your entire kitchen yellow might be a bit too much; even lemon yellow tiling can be a bit overwhelming. To bring yellow into your kitchen, consider small changes such as a lemon yellow teapot or lemon yellow toaster. Bold accessories like this look great in any kitchen, just be sure not to use the same colour for all accessories - a mix of bold colours is ideal.
Artwork can Work
In the living room or a large hallway, break up a plain wall with lemon yellow canvas art. This is a much more subtle approach than painting an entire wall, but still allows for an injection of energy into your living room decor. Yellow pictures in neutral picture frames also work.
Killer Curtains
Back in the bedroom, bright yellow curtains are a perfect way to add colour to otherwise plain spaces. This works best against a relatively neutral - white, black or grey - backdrop. Yellow curtains can also work with other bold colours. For example, you may want to try them in a nursery alongside a yellow cot.
Fill the Walls
If you're itching to get your paint brushes out, consider painting a feature wall yellow. This can either be an entire wall or a chimney breast and is best suited to a bedroom, but might be worth a look in the living room if you're feeling adventurous. Patterned yellow wallpaper or a lemon yellow sliding door wardrobe is another great way to create a feature wall a bring colour to your home. Our shaker sliding door wardrobes are worth a look.
No matter how you decide to use lemon yellow in your home, we can create a wardrobe to match.
Contact our experts today
for more information.