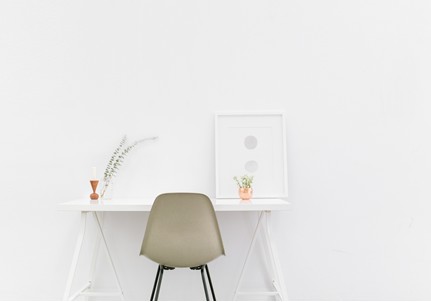 Minimalist interior design is on the rise, with more and more people opting for a 'less is more' approach to decorating their homes. The clean, simple look of minimalist interior design has both functional and mental benefits, as a neater room can create a more organised and peaceful atmosphere.
The Look
The key to minimalism is to shed excess. In your home, that can mean clutter and unnecessary furniture, but it can also relate to colour schemes. Loud and busy patterns have no place in a minimalist room. Instead opt for cool, bright colours like eggshell or pale grey hues.
It's important to match your furniture with your room's new, stripped down look. Instead of having several storage units dotted around the room, try ​a new wardrobe​ from the Sliding Door Wardrobe Company. Their selection of glass door wardrobes are perfect for creating a minimalist style, and a light colour like white will reflect light back in the room making it appear larger.
The Function
In a tidy home, there should be a place for everything. The best part of a minimalist room is how tidy it can be. Get rid of any clutter and trinkets you don't need and find a home for the things you do need. Sliding Door Wardrobe Company offers a range of different ​wardrobe interiors​ to cater to individual needs. This could be shelving, hanging space and drawers in any combination you need.
A large wardrobe where you can store all your clothes and clutter will leave the rest of the space in the room clean and tidy. This creates a perfect minimalist space, ideal for a bedroom.
The Mentality
Not only does minimalist design benefit the aesthetic of your room, it can also create a nicer environment for your home. Experts say a clean and tidy home can positively impact a person's mood and feelings. It can make you feel better to be in a home with no mess and clutter. It has also been suggested that a tidier bedroom can provide a better and more peaceful night's sleep.
A spacious and organised wardrobe from the Sliding Door Wardrobe company is the perfect solution to a clean and minimalist feeling room. Check out their range of here​.