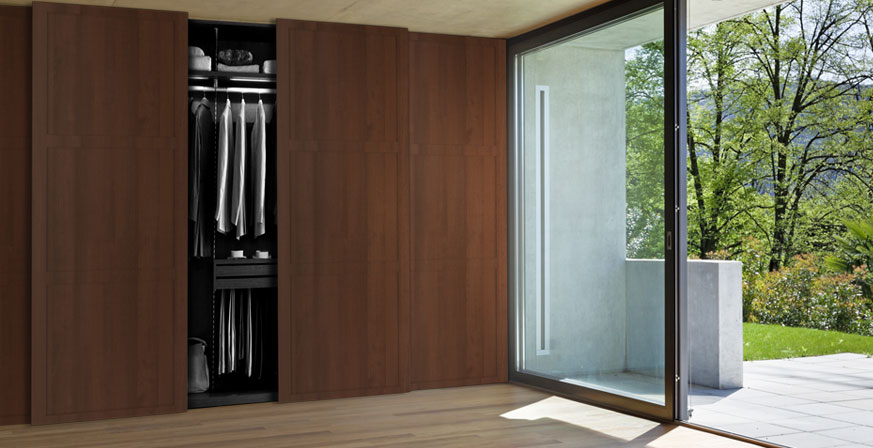 The Sliding Door
Wardrobe Company
The Sliding Door Wardrobe Company is a family owned and managed business based in the North East of England. We have one of the largest displays of sliding door wardrobes in the UK, including popular choices such as shaker sliding door wardrobes and mirrored sliding door wardrobes.
All of our sliding door wardrobes are designed and installed by experts who can provide you with all the ideas you need to create an attractive new look for your bedroom. And whatever your storage requirements, you can be sure you we have the wardrobe interior to suit your lifestyle.
Many of the sliding door wardrobe systems shown throughout this website can be enhanced or extended.
Contact our showroom on 0800 83 2549 for help and advice. Alternatively, try our online Interactive Wardrobe Builder and explore your imagination.