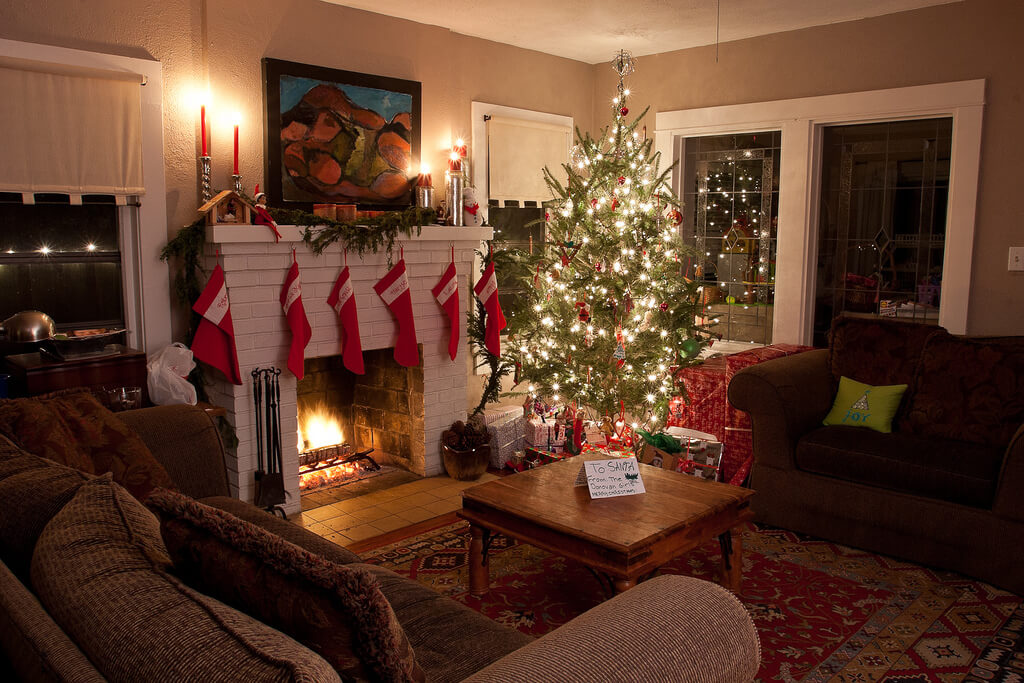 It might still feel a long way off, but Christmas is fast approaching and will be here sooner than you think! All too often the 25th December creeps up on us and what should be an exciting few weeks of anticipation becomes a stressful dash of last minute preparations. Why not break the trend this year and create a beautiful Christmas grotto with plenty of time to enjoy the new seasonal life it will bring to your home. The Country Living Christmas Fair is the perfect place for your preparations and shopping. Running from 12th-16th November, you can enjoy a fun day out with a wide array of original Christmas items all on sale in one place.


Less is More
There's no need to break the bank or completely redesign your home to give it a festive touch. A few simple, well-chosen and well-placed items can completely transform a living room, along with a tree of course! There's so much to choose from at the fair, with over a hundred businesses coming to exhibit exciting and unique items. Pick up a gorgeous Christmas-themed blanket or pair of cushions, or choose a set of special crockery to use for the season. You'll have more than enough to create a home fit for Santa himself in no time.


New Traditions
Reusing decorations and ornaments with family history behind them is one of the special things about Christmas, but that doesn't mean you can't add to them. Keep your decorations fresh by throwing a few new ones into the mix and starting new traditions. Better yet, finding beautifully crafted ornaments at the fair makes these traditions more personal and unique than the same mass-produced decorations at big retailers. At the fair you can find vintage wrapping-paper, colourful, hand-crafted stockings and an assortment of ribbon and craft items to get creative and add your own touch.


A Feast of Treats
If you get really into the spirit of things then there is plenty for you to enjoy getting carried away with. Larger wares such as household items and furniture will also be available for those looking to add a really special, distinctive touch to their Christmas home. You can also stock up your kitchen with some festive treats such as rich, luxurious jams and preserves, cakes, cheeses, biscuits, chocolates and plenty more to tempt you. There is even a range of special gins, rums and other spirits for an indulgent tipple.

Make it Fun
Events like the Country Living Christmas Fair are a great opportunity to put the fun back into Christmas. Early enough to avoid the stress of last-minute pressure, sociable, full of events and music with designers, chefs and artists to discover, the fair combines a great day out along with sorting all the preparations and shopping for a truly special Christmas.

The Country Living Christmas Fair will be running from 12th-16th November in the Business Design Centre in Islington, London.