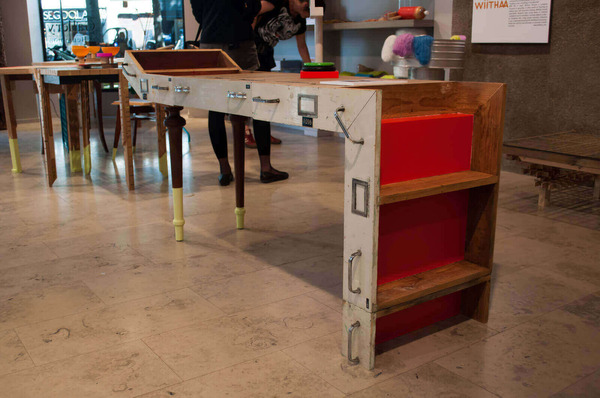 If the expense of changing your home's interior design is stopping you from giving your place a new look, then upcycling is the perfect solution for you. All you need is some basic DIY supplies and your imagination, because you already own the materials! Across the world people are creating new and exciting spaces simply by finding new uses for things they already own. It's easier than you might think to join in.


Up the Value
The basics of how to upcycle could not be simpler. Just take everyday objects that you do not use, want or need and give them a new look with a coat of paint or by crafting them into different shapes. The theory behind the name is to up the value of objects that have become worthless to us, making them useful again.


Waste Not, Want Not
The first recorded use of the term upcycling was in 1994. Reiner Pilz, a German businessman, complained of the waste in importing woodblock through an English supplier, when a similar material was being scrapped just down the road. From there, the spirit of finding new uses for materials has grown into a design movement. Not only does it save you money, it minimises damage to the environment as well.


Ideas
Now you know everything you need for your own upcycling projects, here are some ideas to get you started. Why not take apart old suitcases or boxes to make shelving or put them together to make a quirky bedside cabinet? Old vinyl records can be moulded to make centrepiece bowls and nearly any odd object can be affixed to a shelf to make an original bookend. Let your imagination do the work and you'll be amazed at the results!


Do you have an upcycling project planned or do you already have upcycled items in your home? Let us know in the comments section below.