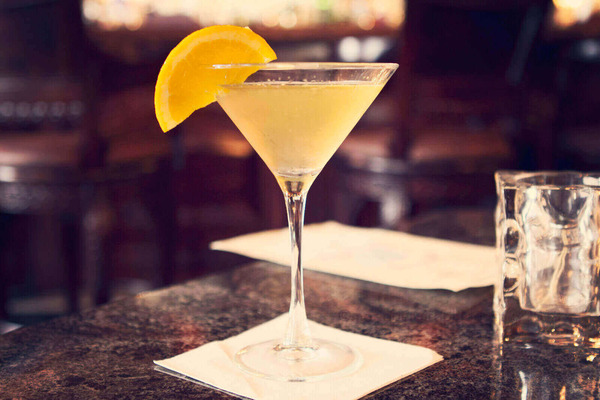 Simon Mcilwraith is the biggest name in the Newcastle design scene thanks to an incredible win at the Northern Design Awards. Mr Mcilwraith won the highly coveted Northern Interior Designer of the Year award at the ceremony in November. Amazingly, this is the third year in a row he has won the award, an unprecedented achievement. To top off this success streak, Mr Mcilwraith also went home with the award for restaurant and bar interior design for his work on the Hop and Cleaver.

So what is it that's so special about Simon Mcilwraith's work? After eight years as lead designer for Fluid Bars, he left to set up his own company, Collective Design. In the five years since, the company has made a name for itself by producing fantastic work for the commercial sector at bars such as Pleased To Meet You, Jam Jar and Lady Greys. Rapid growth and a well-established reputation is creating so much work the company is taking on new employees and soon Collective Design will be leaving its mark in many of the most popular establishments in Newcastle.

Looking at this year's award-winning Hop and Cleaver, situated at 40 Sandhill on the Quayside, it's easy to see what all the fuss is about. Collective Design gorgeously marries the historic nature of the building with an updated, rustic aesthetic. Furniture is exclusively smooth and stylish wood and metal, which pairs with the spaciousness of the building and the classic brick walls to reflect the bar's focus on smoky barbecue and locally brewed beer. It does exactly what commercial interior design should: create a comfortable and attractive environment that reflects the business and encourages customers to return by standing out.

Another favourite of ours is the gin-centric Pleased To Meet You. The bar encapsulates the image of smart decadence and eccentricity of the specialist gin scene today with features like ornate but modern looking chandeliers, old, polished copper pipes and giant, stylish blackboards listing every combination of gin cocktail on offer.

We're very excited to see what Collective Design brings next to Newcastle's bustling nightlife scene. See more of their work here, and let us know what you think of their projects so far.