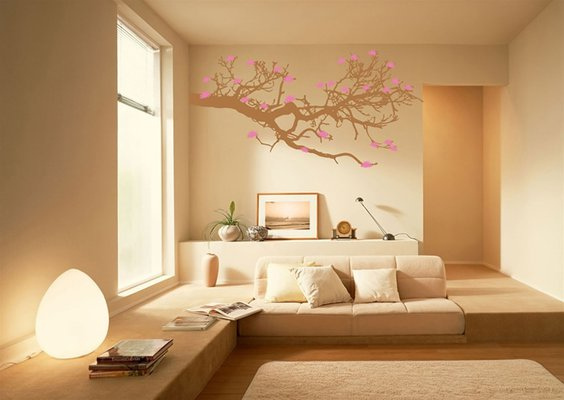 There's so many fantastic interior design blogs on the web today that it's hard to know where to start. If you're ever lacking inspiration, ideas or just have some time on your hands you want to spend looking through gorgeous photos of different designs, you're sure to be spoilt for choice. Here, we share with you some of our favourite blogs that all offer something a little bit different.

The Inspired Room
Melissa runs The Inspired Room and fills it full of easy, practical advice. This is our favourite blog for the person who doesn't have a dream budget or bags full of time (which is most of us!) as it really focuses on simple things you can do to get the best out of your home. Recently, she's been providing some great tips on decluttering your home, not just sharing ways to declutter but giving helpful encouragements and reminders of all the benefits to motivate you, something we've definitely found really helpful.
See the blog here
.

Amber Interiors
The blog for Amber Interiors is a company blog, but still has the personal touch of Amber herself. Far from being a cold, corporate place, Amber shares loads of great articles and pictures from her work. If you're interested in a professional designer who clearly has lots of passion for her work, this is the blog for you. It's good for little tips and tricks as well, like Amber's recent article on her top ten side tables, but for us the Amber Interiors blog is a great source of fun and ideas to while away an afternoon with.
Be sure to check it out
.

Decoholic
Melina Divani's blog Decoholic has an incredible number of posts, and it doesn't show any signs of stopping. With content categorised by rooms, you can easily spend hours exploring Decoholic with plenty of interior design ideas showed with hundreds of great photos. When you're struggling for ideas, a visit to Decoholic will give you more than you could use in a lifetime! See the recent post on stylish kitchen designs with 53 different photos as an example.
Find Decoholic here
.

Patricia Gray
Patricia Gray is at the top of the interior design world. Internationally renowned, she's worked with celebrities and won many awards over a prestigious career spanning three decades. Her blog offers a look into the glamorous world of a top-end interior designer, with her opinions and take on art and style alongside her latest work and tips.
Follow her blog
to add some advice, inspiration and a bit of glamour to your interior design interests.
If you know any blogs you think belong on our list, or if you have your own blog you'd like to share with us, let us know, we'd love to hear from you!