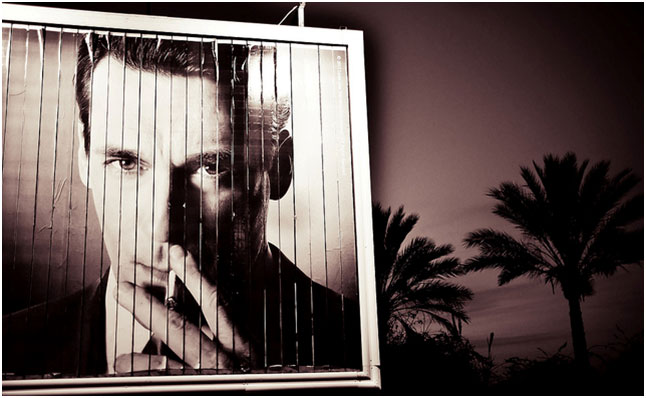 No TV show is more famous for its style than Mad Men, the American drama about a Manhattan advertising agency in the 1960s. But while it's impeccably dressed characters have been deservedly gushed over since the show started, we feel it's time the brilliant interior design on display got a bit of the attention.
When the show begins, we're right at the start of the sixties, with a more traditional fifties aesthetic still going strong. Nowhere is this more apparent than in lead character Don Draper's home study, the room which is the true original from which today's much lesser man caves are derived from.
The centre piece of the study is the ornate wooden desk. No slim glass or metal piece of furniture, this is a traditionally grand piece that dominates the room. Heavy and solid, it makes no apologies for its intimidating, powerful presence, not to mention it's locked drawers for keeping Don's secrets tucked away!
Next is the floor to ceiling bookcase that stretches wall to wall behind the desk. This installation is as much an essential part of the room as it is simply a place for books to be kept. The thick white wainscotting draws attention to its contents, which are interspersed with several ornaments, curios and pictures as well as various thick volumes. The cumulative effect gives the whole room a look of intelligence and class, as well as a constant source of interest to draw the eye.
For the desk chair, comfort is a priority rather than an afterthought. Thickly cushioned in a dark, powerful red, it matches the desk brilliantly in subdued colours, a luxurious feel, and the powerful presence it holds.
Finally, it wouldn't be Mad Men without a well-stocked bar. Ready for Don to pour himself a drink after some hard work (or any other time he might fancy) the bar matches the wooden aesthetic of the desk but is tucked out of the way. Simplicity is the idea behind its contents as well, with just a few fine bottles of scotch to choose from and some crystal glasses to accompany them. Rather than jostling for prominence amongst the other features of the room, the bar quietly finds a place amongst them.
Bearing these essential features in mind, you too can create a study in your own home worthy of a top ad executive. Show us the results if you give it a try and let us know your requests for other famous rooms from cinema and television for our series.