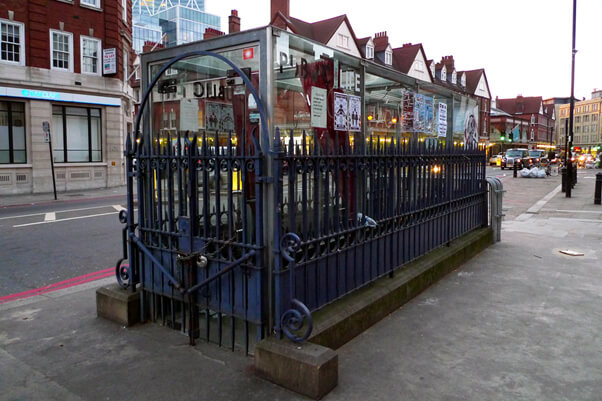 What could possibly be less appealing today than an underground public toilet? And who could possibly want to buy one?

However, it might surprise you that not only has a businesswoman in Kent bought one, but that it's also becoming an exciting architectural and interior design project.

Angela Long, also the owner of the Loft Bar in Canterbury, bought the lot for £198,000 at auction. The underground public toilet is also situated in Canterbury close to the city wall.

While the lot will obviously undergo a complete renovation, there are several historical features of the unusual property that will remain and be incorporated into the new design. Wrought iron arches at the entrances and floor-level glass tiles will both be kept during development.

The finished property will cater to the young professionals market, aiming to provide a high-end, stylish venue that attracts those looking to unwind after work similar to upmarket bars in London.
The transformation to a bar even completes something of a circle for the property, which was initially created out of a former brewery cellar.

As well as renovating the underground space, a one storey glass and steel structure will also be built, containing a café to pair with the underground bar.

Renovating old public toilets into an upscale bar is actually an increasingly common occurrence today. Cabaret, wine and coffee bars have all been opened in London out of unused public toilets. The Attendant, a sandwich and coffee shop near Oxford circus, was created out of a 19th century men's restroom. The Convenience also gave a new lease of life to public toilets in Hackney that had been unused for twenty years, turning them into a restaurant and bar.

Ms Long is still in the early stages of the property's development, but it is sure to be an interesting addition to Canterbury in the coming months.