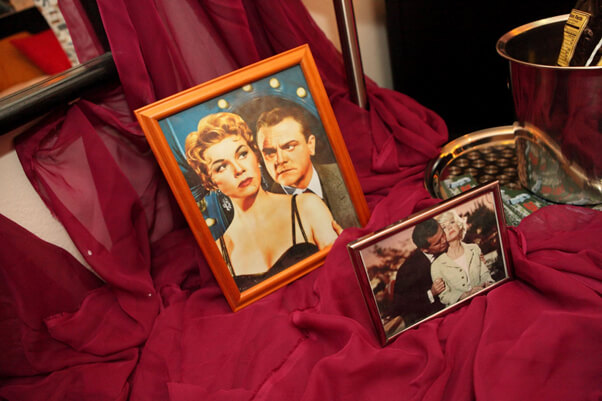 Released in 2003, Down With Love is a visual feast for anyone interested in design. The film is a throwback to the classic Doris Day films of the 1960's such as Lover Come Back and Send Me No Flowers, embracing the swinging sixties style and aesthetic. Central to the film is the lead character embodying the iconic Doris Day figure Barbara Novak, played by Renée Zellweger. We could write an entire post by itself about Barbara's fashion throughout the movie, but today we're looking at replicating the look from her enviable Manhattan apartment.

Many of us might struggle to afford such a spacious property at the centre of one of the world's biggest cities, but wide open space is essential to the interior design of this bachelorette's paradise. Sparsely furnished with natural light flooding in through the large floor to ceiling windows that cover an entire wall, infusing the apartment with a real sense of freedom and room to breathe, essential for a single girl in the city! The clean and fresh aesthetic is completed with the smooth white colour scheme of the walls and floor and some additional lighting thrown in for good measure with quirky lamps hanging at different depths from the ceiling and side table lamps adorning each side of the sofa.

The furniture itself is also quite minimalist, low backed sofas and low standing tables. They prioritise the flow of the room, but still add a strong flavour of their own in bright neon pink and a rainbow assortment of cushions, splashing colour against the white interior. Each feature of the apartment adds its own sense of personality, from the modern, off-centre shelves to the beautiful spiral staircase.

This is also an apartment that clearly has its intended purpose in mind in its design, namely hosting and entertaining. The seating area takes prominence in the centre of the room with no distractions and even empty draws to mind a group of Barbara's equally well-dressed friends occupying it. Completely free of clutter, the apartment's only other additions are a few well-placed artworks that add more bright, vivid colour to shine out from the cream white walls.

Bear these design features in mind and you too can be living a Doris Day fantasy of your own. If you give it a try send us some photos to share your Down With Love inspired apartment, and don't forget to let us know if you have a suggestion for the next entry in our TV and Movie inspired series.