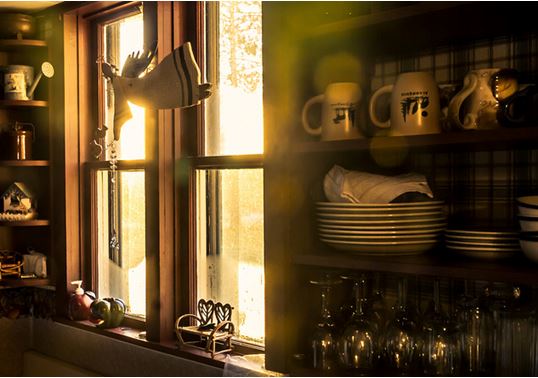 If you've always admired the look and feel of a traditional country home, our design inspiration guide can help you recreate your favourite country escape.
Kitchen
The kitchen is the heart of any self-respecting country home. A large kitchen with a large, old oven is the perfect place to start, but is not always realistic. Don't worry; there are other ways to get the country look. Consider bringing a garden feel to your kitchen with terracotta pots planted with herbs. Complement this by showing off all other cooking implements, from hanging pots and pans to spice racks to shelving for crockery instead of cupboards. A true country kitchen should be alive and busy, not minimalist and modern.
Bedroom
Unlike the kitchen, the country home bedroom should embrace a traditional simplicity and elegance. Avoid clutter and embrace the use of white and other pale colours, particularly with regards to bed linen. Bright white is an excellent contrast to the thick, dark wood furnishings associated with country living. Speaking of which, the key component to a country-living bedroom is a large four poster bed. If this is not realistic, consider a large, dark-wood sliding door wardrobe. A wooden floor instead of carpets is another recommendation.
Bathroom
Bathrooms aren't easy to change, but if you are looking for an upgrade, you can't go wrong with a traditional country feel. The country bathroom is timeless and much less likely to look dated in five to ten years time than contemporary equivalents. Pedestal sinks and claw-foot bathtubs are essential, while a continuation of the white colour scheme creates a fresh feel. Instead of breaking the white with dark wood, consider old fashioned bathroom accessories such as a loofer and a waffle bathmat. Keep modern shampoo bottles well hidden so as to not spoil the illusion.
Living Area
Incorporating modern essentials in to a country living theme can be quite a challenge. Remember to stick to the white decor contrast with dark wood furniture and you won't go too far wrong. A couple of feature antiques can really draw the eye away from your flatscreen TV. Consider a large wing chair or perhaps just cover your more modern sofa with loose fitting white linen.