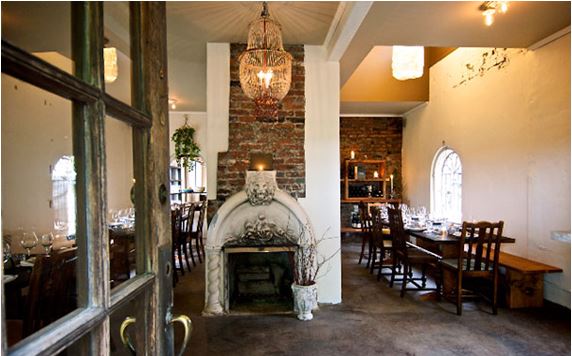 Sadly it's time to admit that we are coming to the end of our English summer, nothing emphasises this more than scarves, hats and jumpers arriving in every store, not to mention the endless rain! However, it doesn't all have to be bad news, the start of a new season is the perfect excuse to redecorate or even just add a bit of style to a tired room. Autumn is a great time to inject some cosiness back into your home before winter hits, and the rustic trend is the best way to do it.

The term 'rustic' is highly influenced by nature, natural materials and contrasting textures. Rough, bare stone and wood can help to enhance rustic decor and bring a aspect of the outdoors in.
Texture is a central aspect of the Autumn Rustic story, in Autumn your home becomes a place for warmth, comfort and retreat.

Using weathered, organic materials such as wood is a great way to add texture to a room. Chunky, oversized, wool knits and heavy cotton fabrics will make your room look cosy. You should use contrasting fabrics such as a thick wool blanket draped over a sanded down, bare wood table to create the perfect look.

Adding Wooden touches doesn't have to cost the world, it can be done cheaply by recycling old shutter blinds to clad walls or create a feature. Distressed furniture will demonstrate this style a lot better than perfect polished pieces. Cheap pieces of solid wood furniture can be picked up at vintage fairs or charity shops and easily up cycled by sanding back to the bare wood and waxing.

It is important to keep your rooms clutter-free for this trend to work, contrasting textures and features should be your main focus with any details kept to a minimum- such as white wax candles.

At Sliding door wardrobe we have a fantastic range of wooden storage solutions to in-keep with the rustic style and de-clutter your room. The 'Melbury Lyon Hinged Doors' add a great touch to any fitted wardrobe.