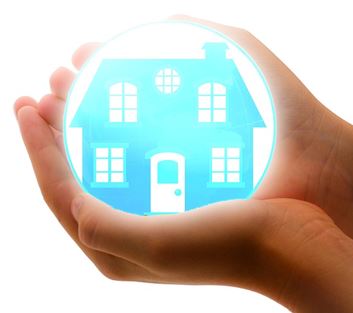 Throughout our lives and especially in winter, a large proportion of our time is spent in our homes. That being said, it is important that we feel not only, 'at home' in our surroundings, but happy too!
It may sound cheesy, but surrounding yourself in a cheerful space with a positive ambience is the best thing you can do to help your happiness levels. So, how exactly, do you design a home that makes you smile? Let's find out!
Make small changes often

Bored with how your place looks? It's not unheard of, and solutions may be easier than you think! Consider rearranging furniture or accents of your rooms and you will feel like you are in a totally different home. We're not talking dramatic changes, either — it can be as effortless as moving your sofa to a different wall to give yourself a new outlook when relaxing.
Be organised
There's no secret that a happy home is a home free of piles of clutter. But clearing out your clutter doesn't have to be a boring job, get creative when it comes to organizing, and turn your storage into home decor.
Happy Yellow
It is a proven fact that people feel happy around the colour yellow, it is said to promote creativity and encourage communication. However, if you feel the colour is rather OTT for painting four walls of a room, try to incorporate the vibrant shade through subtle accents such as flowers or a feature wall.
Happy Memories
Make sure that the place where you live says the things about your life that you want other people to know. Your achievements, memories from travelling or photos of your children are all happy aspects of your life you should show off. While you're sending these messages to guests, you'll also be reminding yourself about all the special things in your life too. A home that tells your story is a home that will make your life better.
Let the light in
Bad lighting equals misery, and that's no exaggeration. That's because the right light has a major impact on not only how your space looks, but also how it feels. All of your other problems may evaporate in the sunlight if you open the drapes - daylight boosts our mood and helps us think great thoughts.
Display your personality
Step away from the catalogues. Get happy in your home by adding pieces that reflect your unique personality. Decorate your home with second-hand/vintage finds that no one else has or collections from your travels to display who you are as a person rather than general trends.
Bring outside in
The absolute easiest way to 'happify' your space is to bring nature into it. Stop by your local market and pick up some flowers or plants, studies prove that nature has the power to improve your emotional and physcial health.