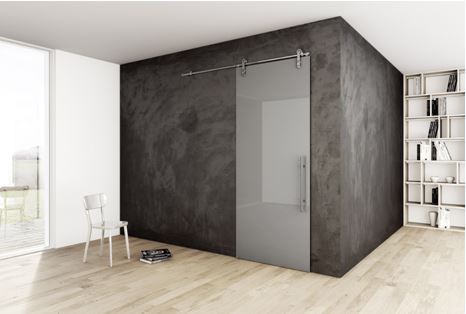 As modern decor continues to transform the interiors and exteriors of our homes, it can sometimes be difficult to choose which element of the home to invest time and money in. If you're looking for a way to update a certain area of your home; introducing sliding glass doors into a room can truly transform your living space.
Sliding doors aren't just reserved for patios and conservatories; they can be used creatively inside the home too. Investing in sliding glass doors can improve your home in many ways, both aesthetically and financially. The benefits of their instalment will be instantly noticeable by maximising natural light—and depending on which style you choose—they will help to control both sound and insulation issues between rooms.


In The Bedroom
Sliding Glass doors will modernise any bedroom space, whilst allowing room for the reflection of plenty of natural light. The sliding action of the door is convenient and quiet as well as saving space within the bedroom.


Patio Doors
One of the most common uses of sliding glass doors in the home are patio doors which usually lead out directly to the greenery of the garden. In the summer months, opening the doors will act as perfect ventilation to your home, and in the cooler months of the year; you will still be able to enjoy gazing out at the beauty of your garden from the warmth of your home.


Room Partitions
Are you looking for a way to separate the living spaces within your open-plan home? If so, why not use a sliding glass door as a room partition? The transparency of a glass option prevents the partition from feeling too obvious in their attempts to separate a room and is a perfect way to maximise the light input in to your home. Sheet glass panel doors are modern and innovative in their design, and will easily fulfill this purpose.


Walk-in Wardrobes
If you have the luxury of a walk-in wardrobe in your home, then sliding glass doors are a perfect way to separate your dressing space from your bedroom space


Bathroom/Ensuite doors
Frosted Glass in your sliding doors will offer excellent privacy for any en suite or bathroom in your home and is also a great space saving option for a small bathroom.
To find the best range of Sliding door wardrobes visit: http://www.slidingdoorwardrobecompany.co.uk/sliding-doors/all.