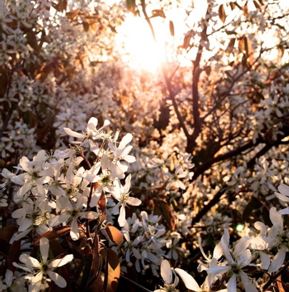 The ice is beginning to thaw, the nights are getting lighter, and spring is finally in sight! With the rush of excitement for the warmer weather and beautiful nature this Spring, also comes the thrill for fresh new interior trends. Take a look at some of the biggest interior trends we will be seeing this Spring.
A Hint of Colour
There is little more refreshing than updating your interiors after a long winter and bringing a hint of colour back to your home. First think about your ideal palette; the typical spring colour shades work well whichever combination you choose, so it's easy to find a scheme that will wake up your room and suit your taste.
This spring we will see neutrals making a comeback in the form of Blush pink combined with bronze and mint green. Pantone recently revealed their colour of the year and have taken a softer approach for 2016: For the first time, the colour of the year is the blending of two shades – Rose Quartz and Serenity: http://www.pantone.com/color-of-the-year-2016. Very similar in shade and tone to the neutrals that will be big this spring.
Wall Power
It's time to move on from bland feature walls and paper whole rooms again - including the ceiling ( if you dare).
The best designs to opt for this Spring include strong geometric patterns and nature-inspired prints. Floral or leaf motifs and animal designs will bring bright and breezy comfort and individual character to your decor.
Curtains with large-scale blooms or a floral covered sofa will make a great feature in your room this spring. With furniture, keep the look light and fluid and use materials that won't distract from gentle colour and pattern; white or eggshell finishes are timeless and elegant, or if you need a little depth opt for warmer tones with oak furniture or flooring.
An object of desire
Lastly, find the right accessories to really set the spring tone - go for objects that share an accent colour to keep the look effortless and work in specific spring themes like birds and new buds and display plenty of fresh flowers to keep the look alive.