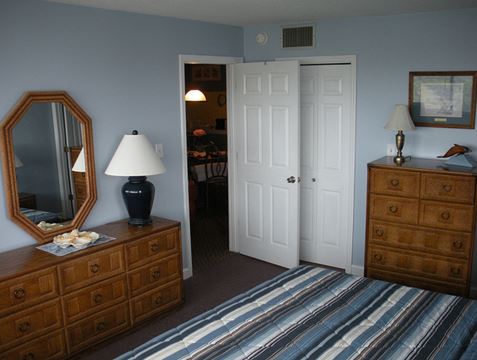 A Fresh Start
As winter transitions into spring, blue becomes an essential colour for your home, and there has never been a better time to incorporate this colour into your scheme.
Sweet Dreams
Sleep may also be improved by the colour blue in your bedroom, as a study carried out by Travelodge found that people with the colour blue featured in their rooms get on average 7 hours and 52 minutes of undisturbed sleep – compared to people in purple bedrooms, who averaged less than 6 hours.
Incorporate Patterns
Blue stripes can visually enhance a room, and are perfect for small spaces – vertical stripes can raise a low ceiling and horizontal stripes will widen a narrow room, making it more open and inviting.
Shed Some Light on Things
Another positive of using blue is that it has the effect of improving lighting in a room. A change from a dark colour scheme can transform a room's vibe from constricting to welcoming.
Pair it Up
The versatility of this colour shouldn't be underestimated either – blue couples excellently with metallic textures, such as copper and bronze. It can also be used to create a bold design, with white and silver making the colour really stand out in whatever pattern you choose.
Relax
For a relaxation space, blue is the perfect colour to calm and settle any anxieties. Using a sky blue is ideal for meditative thought, as it creates a naturalistic feel and improves the atmosphere of a room.
Create a Centrepiece
Blue is definitely the best colour for a bedroom centrepiece, and thanks to our interactive wardrobe builder, you can create a bespoke look for your home, giving you a unique, attractive and modern wardrobe to complete your interior.