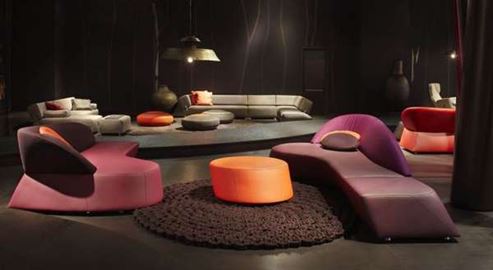 We've all seen films set in the future, with all manner of weird and wonderful inventions, from flying cars to self-tying shoes. But just how right were these films in predicting the future with regards to home furnishings?
Last year, 'Back to the Future Day' took place on October 21st, 2015 (the date featured in the 1980's film Back To The Future II) and there was a lot of attention surrounding the predictions made in the film. Surprisingly, a lot of the inventions were right – Nike's self-tying shoe, video glasses, and the internet among many others.
The film also deserves a bit of credit for not showing a significant change in interior decor. While technology has unquestionably moved on, our homes are largely arranged the same way and feature largely the same type of furniture – as they do in BTTF2.
This is a far cry from the predictions of the 1960's and 1970's. Interior designers from the era such as Oliver Mourgue, David Colwell and Pierre Paulin designed futuristic furniture like the tulip, swan, and ball chairs. These items are still unusual and exclusive, not commonplace as they believed they would become.
Perhaps it would be more accurate to say that the influence of these designers has seeped into our everyday furniture. Many designers thought that future furniture would be geometry based, and angular shapes and designs would monopolise interiors. To an extent, this is true – there is a lot of angular furniture these days, even if it is not as angular as some predictions – as shown by the retro-futuristic Axiome chair by Thomas Feichtner.
Another example of future predictions being on the right line, but not the right area is in the development of space saving furniture. An article on Popular Mechanics talks of pneumatic armchairs that can be deflated to save space, as well as dining tables that fold up into tea carts.
While these predictions may not have come to pass, the need to save space has. Just view our full range of sliding doors to see what we mean!
Overall, it's probably best that people predicting the future stick to technology, rather than interior design. We prefer to focus on current styles anyway!