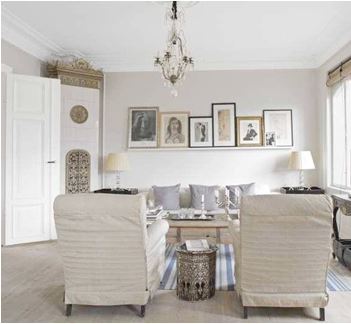 It's not quite grey, but it's not quite beige – it is, however, fantastic. It's 'greige' – the perfect mix of the words grey and beige, and also the perfect colour to go with a wide range of other colours, finishes and textures.
How to Go Greige
You can incorporate greige in lots of different ways, from paint to furniture and fabrics. Paints are a great way to add this amazing colour to a room, as it gives you a neutral base which can be combined with almost any other colour you want. Combining greige with grey, black and white provides a smooth and sophisticated look through the numerous neutral tones, but some of the best combinations can be achieved through mixing greige with bright colours.
­Adding a Splash of Colour
Make a statement through having a colour pop in your room by adding a bright, lively colour through furniture, rugs or bedding. Orange and greige are a match made in heaven, while lemon yellow creates a vibrant, summery feel perfect for living rooms. Adding vibrancy is a great way to draw attention to things, for example a feature piece of furniture can be made the centrepiece of a room if it is set against the right background. Eye-catching colours such as purple, green, or pink are brought to life and brighten a room considerably when mixed with greige.
Mixing Greige with Finishes
Greige combines fantastically with several different textures and finishes, for example dark wood and gloss whites. A great way to create these combinations is with cabinets or storage furniture – in kitchens this can be done with doors or worktops, and combining with wood flooring in other rooms is easily done.
Mixing greige with one of our wooden wardrobes is a brilliant way to make them stand out and create an elegant combination for your room. If you'd like to know more about which of our wardrobes go with greige, contact us today.