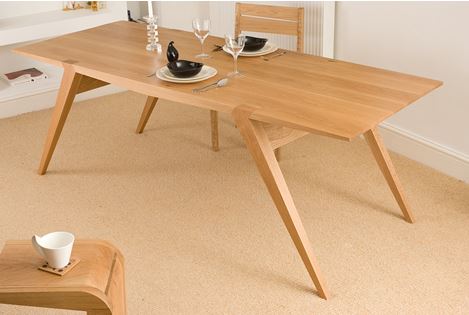 Unfinished wood is becoming increasingly popular with interior designers, and it's easier than you think to incorporate this interesting and unique trend into your space.
Furniture
Unfinished furniture can be stylish and provide a refreshing alternative to varnished wood or gloss finishes. Even a small piece of furniture like a stool or chair can be a striking improvement to a room. The eye-catching Blocky by American design company Ohio works fantastically as a bedside table, a stool or small table. The rustic appeal of unfinished wood furniture adds a certain homely, comforting feeling to a room, and can be the main feature of a room if it stands out.
Flooring
Plain wood flooring is stylish and different and will work fantastically with wood furniture. A brightly coloured rug looks great on a pale wood floor, and the millions of colours which compliment light wood give you lots of different options for combinations. Purples and blues can provide a great colour pop and bring your room to life, while darker colours like black, grey or greige will give you a more subdued, elegant look.
Mixing Wood
Unfinished wood can be mixed with other types of wood. Some great matches for different types of wood are mahogany and walnut, maple and oak, and beech and ash. These will create a contrast and will add more diversity to your room. Darker coloured woods are perfect for studies or dining rooms, as they seem more formal, whereas light colours work well in bedrooms, as they brighten rooms and create a beach-like feeling.
The contrasts between finished wood and raw wood can look fantastic, particularly when pieces of furniture contrast with flooring. Combining a gloss cabinet or table with raw flooring will make it stand out or draw attention to it.
Combining one of our glass wardrobes with an unfinished wood floor or other furniture is another fantastic way to create a striking contrast in your room.