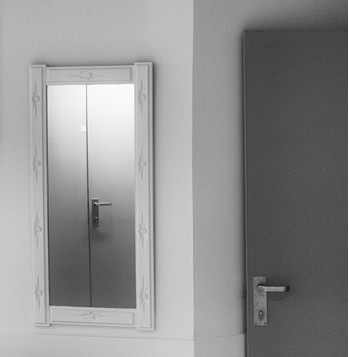 Mirrors have long been touted as a great way to add light to your home as well as a great way to create a sense of space. But mirrors can also be used in many other ways, either as the main theme of your redecoration, or as a complement. Find out more with our guide to using mirrors in your redecoration.
Refresh Your Outside Space
Mirrors are a great way to make your outside space feel part of the inside space. This is particularly effective if you have sliding patio doors on to an enclosed or part enclosed porch / decking area.
Kitchen Mirrors
Kitchens aren't an obvious choice for mirrors, but they can be very effective, especially if you have a small kitchen and want to enlarge it. Mirrors are particularly effective when built in to kitchen cabinet doors, although this may only be achievable with a full kitchen refit.
Mirrors Galore
A single mirror, large or small, can complement a room's existing decor, but in order to make a really bold statement consider filling a wall with lots of mirrors of varying sizes. This bold look is particularly effective in large hallways and rooms with tall ceilings.
Reflective Wardrobe Panelling
In smaller rooms, fitted wardrobes can feel like they take up a lot of space. Mirrored sliding door wardrobes are a great way to prevent that feeling and create a dressing room feel.
End to End Wall Panels
Panelling an entire wall with mirror tiles is a sure way to create a statement look in your home. Mirror tiles create either a Hollywood feeling of glitz and bling or an understated elegance – depending on how you decorate.


Hide Your Home's Blushes
If you have a room with an unsightly mark on the wall, bad plasterwork or even an unusually placed window, cover it up with a tall, freestanding mirror. These type of mirrors are perfect for bedrooms and dressing rooms, but can also be effective in bathrooms.
If you decide to use mirrored sliding door wardrobes in your home decor, we can help.
Contact our experts today
for more information.