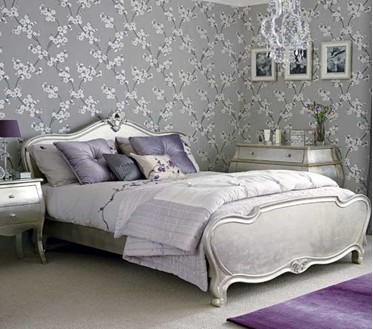 Why Gold, Silver & Bronze?
The colours of the Olympic medals date back to 1904, when the first Gold medals were awarded at the Summer Olympics in St. Louis, USA. Throughout the years, metals like gold and silver have adorned the walls and furnishings of palaces castles, but you can incorporate metals and finishes into your home without it coming across as ostentatious.
Don't Overdo It
When it comes to working with metals, particularly gold and bronze, subtlety is key. Favoured as the feature colours of Versace, Black and Gold may be a match made in heaven, but it can also come across as too flamboyant, causing your interior to have a pretentious feel to it.
Mixing Gold and Bronze can have a great impact though – the extravagance of Gold can be toned down by the understated elegance of Bronze, and combining the two with lighter, greyish colours is the ideal way to add some glamour without appearing vain.
Mix Colours
Blue and bronze make a perfect combination, while gold, brown and grey mix to create a sophisticated blend of colours. A fantastic way to incorporate gold is with a few cushions or pillows or with gold-trimmed furniture. Gold bedding can also make for a fantastic centrepiece when it is used in combination with dark brown or grey furniture and accessories.
Be Careful With Silver
Silver is notoriously more difficult to incorporate; with so many different finishes it is hard to choose which one will best suit your interior. On the one hand, you could go for a shiny, mirrored finish through chrome fittings, or, alternatively, brushed silver, which provides a fantastic textured look.
Bedroom Bronze
Bronze is one of the best metals for a bedroom, as it mixes excellently with wooden furniture and floorings. Blue carpets, rugs or bedding mixed with bronze cushions or furniture creates a smooth, refined look.
Dark wood is a perfect match for bronze and can also bring out the highlights in gold items. Any of our Tobacco Wood Wardrobes would be the perfect match for either a gold, silver or bronze design scheme.