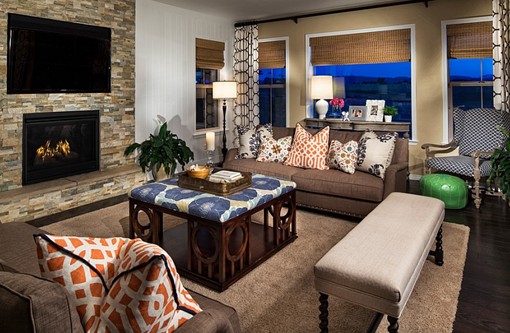 One of only three countries having both an Atlantic and Mediterranean coastline, Morocco has a unique culture, visible in everything from art and design to fashion and architecture. Interior design in Morocco is typically bright and vibrant, with interesting patterns and textures throughout. Feature pieces of furniture are often seen, such as vases, seats and tables.

Use colour to your advantage
Colours like terracotta and dark brown are perfect for creating a Moroccan vibe with dark woods, like polished Mahogany being a staple of Moroccan interior design. Room separators and shutter windows are a perfect way to add a touch of elegance, and the interesting patterns often carved on or into furniture can provide a unique talking point for a room. Vibrancy is also a key element of Moroccan design, with many rooms featuring ornate decoration on both walls and ceilings, from mosaics to painted Zellige tiles. Combining a sunny yellow colour with a darker hue creates a brilliant earthy feeling, and bright colours complement dark woods excellently.

Use Texture
Textures such as grained wood will give a great rustic feeling to a room, and you will usually find that a brightly painted Sisal rug in a zigzag or trellis pattern will add a splash of eccentricity to
a room, as colours that would normally seem out of place in a normal interior can really mix well with the exciting and diverse style of Morocco. The beauty of this is that there is no right or wrong way to decorate in a Moroccan style. If you can't find a rug you like, why not make your own Moroccan-style sisal carpet for a unique finish?

Go bold
Don't be afraid to make your mark with a bold piece of furniture or artwork. Four-poster beds are a fantastic way to do this, and complete with some silk curtains, will give a brilliantly authentic Moroccan feeling to a bedroom.
Our dark wood wardrobes are the perfect base for a Moroccan interior, as the dark wood will complement any bright pieces of furniture and provide a smooth, mellow tone for a bedroom. Our Rift Oak Pressed wardrobe is ideal, with the dark wood giving a brilliantly sophisticated vibe.