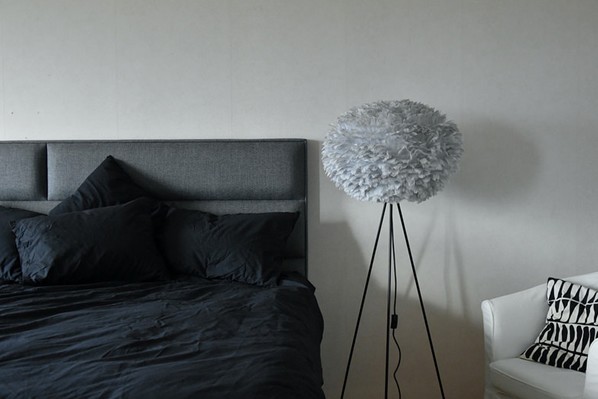 Grey is a complex colour to work with in interior design – while it does have a lot of complementary colours, it sometimes darkens other colours in a room and creates a gloomy aesthetic. Luckily, we're here to help you out with pull off a dark grey look without it being too dark.
Use it as an accent colour
When using a dark grey colour for walls, it's best to leave it to a feature wall or accenting, say for example if you have columns or beams in your house. An excellent way to incorporate any colour is on a chimney breast standing out against a white wall. Complimentary colours with grey are cream, scarlet, brown and sky blue, and one pattern which creates an extremely modern, clean look is stripes of grey, a colour and either white or off-white.
Use flooring to your advantage
Flooring is a key part of a room and you can use it to not only showcase a colour but accent one as well. Accentuating a light coloured floor with a dark rug can create an excellent sophisticated appearance, or, with washed out wood flooring, give an excellent beachlike feeling to a room. Alternatively, match a white or cream rug with a dark wood floor and other grey aspects of a room to create a brilliant urban rustic vibe.
Accessorize it
Accessories are an excellent way to add a spark of colour to a room – curtains, throw pillows, statuettes or wall features such as coat hooks or hat stands. The good thing about a versatile colour like Grey is that there is no one style in particular it is mainly limited to. Whether you want to create a quirky, different look or a vintage chic look, Grey gives you the flexibility to go with whichever style you like.
Our satin grey wardrobes are excellent for bringing grey into your space without darkening the room too much, as they are a lighter colour, and the glass gives a fantastic shine to a room