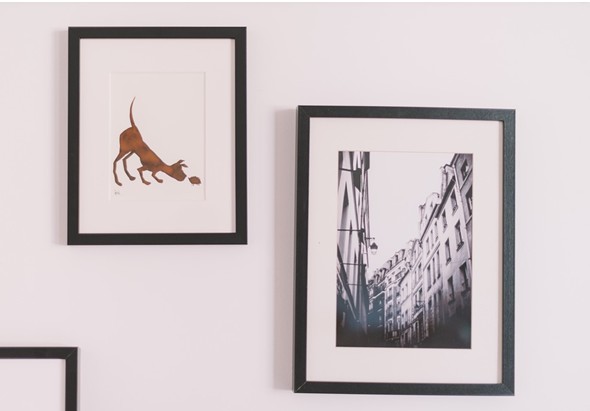 We spend a lot of time in our homes, so we ought to decorate them with something we'll enjoy looking at, and with something that reflects who we are. One of the best ways to do this is with art prints.
Not only are art prints a cheaper alternative to expensive pieces of art, but there are so many to choose from. You can pick whichever one matches you and your home. Plus, they're an easy way to transform your space, because all you need is a hammer, a nail, and minimal effort. Within two minutes, you can have an entirely new room.
Art prints are available from a range of places and, if you purchase them on online, you can have them delivered straight to your door. If you simply type what you are looking for in any search engine, lots of fun options will appear, it's easy. You can also choose whether to buy them framed, to simplify things, or unframed, if you want to buy your own frames to add an even more personal touch.
So, if you've got a blank wall, or just want to change your current décor, consider adding a print of your favourite piece or art, a print with an abstract design, or even a print of a simple phrase or quote that means a lot to you. Whatever you're looking for, you'll find it. You might even find something new and different while browsing, something you didn't expect to like, but which you absolutely love.
And why stop at one? If you buy a few different prints in varying sizes, you can create a gallery wall for yourself by hanging them in a cluster and perhaps incorporating a few photographs. This will add depth and even more personality. It's also a stylish and quirky alternative to having one large piece, and it's a lot more interesting to look at.
Whether you put them against a plain white wall, a bright yellow wall, or even over wallpaper, art prints on your wall will stand out and become an interesting conversation piece between you and any visitors to your home.
With art prints on your wall and your choice of wardrobe door and interior from the Sliding Door Wardrobe Company, your home will be a perfect representation of you and your style. It will be a beautiful space for both you and your guests to enjoy. You'll want to spend time at home, because it will feel comfortable and familiar and truly yours.