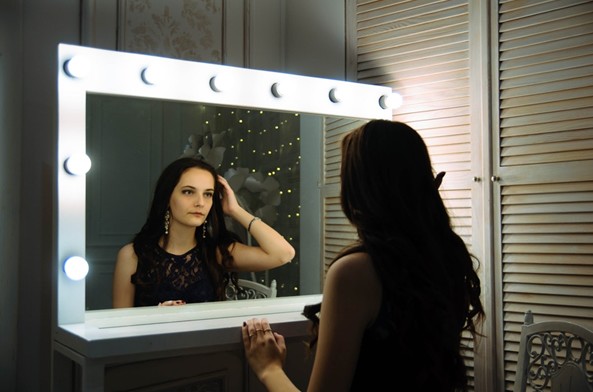 Do you have a spare room that only gets used for the odd guest that comes to stay once or twice a year? Why don't you turn it into a fabulous dressing room - a space where you'll enjoy spending time getting ready each morning?
This might sound complicated and time-consuming, but it really isn't. And it's completely worth it.
Taking your clothes out of your bedroom will leave it less cluttered. It will become a place of complete relaxation where you can fall asleep easily and wake up feeling refreshed. As well as this, having a space dedicated to getting dressed, doing your skincare routine and putting on your makeup will feel luxurious.
Instead of having a tiny wardrobe stuffed in the corner of your bedroom, you can have an entire wall of your new dressing room custom built into a wardrobe by the Sliding Door Wardrobe Company. That's more space for your existing clothes, plus room for your collection to grow. Everything will be stored away neatly in its own place, so you'll be able to find what you need, when you need it.
Other than this, the only other pieces you might need are a dressing table, a chair and a mirror. You can either buy a dressing table, or simply use an old desk as a substitute. Any chair will do, however, the more comfortable, the better. For a mirror, you can use any, but you might want to consider buying one with lights around it, so you can truly feel like a film star. Alternatively, if that's too pricey for you, wrap some fairy lights around a plain mirror for a similar effect.
You could also try putting up some shelves to put your favourite pairs of shoes on display. This will be practical, as you'll be able to find the pair you're looking for easily, as well as an interesting feature to look at.
I know what you're going to say. You need the spare room because however infrequently you have guests to stay, you do still have them on occasion. The solution to this is to keep a bed in the room too. Why don't you get a day bed? Then it can be slept in when required and can be set up to look like a sofa when it isn't. It won't look out of place, in fact, it'll be the perfect place for your friends to sit and chill when you're all getting ready to go out for the night.
What are you waiting for? Go to the interactive wardrobe builder on the Sliding Door Wardrobe Company website to order your new wardrobe and get started making your new dream dressing room.