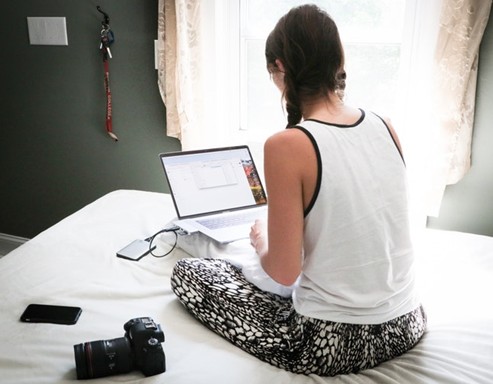 If you're heading to university for the first time this month, you'll be faced with the potentially arduous task of cutting down all your personal belongings by approximately half to fit them in the car for your journey down to uni. Prioritising and rationalising clothes, shoes, bags and other belongings can be tricky, but it doesn't have to be!
We've come up with a few smart ways to get the most out of your storage space at university. Although your uni bedroom may not be the largest, there are tactics you can employ to make it enough. Take a look:
1) Multipurpose Furniture
Multipurpose furniture is an absolute god send for students – why have two separate pieces of furniture when you could have one that does the job of two? Desks with book shelves in it, bedside tables that pull out into a larger desk, a coffee table with drawers – these are just a few of the wide range of multipurpose furniture options you have available to you.
Additionally, the bed in your university room is not just for sleeping in – it's also a fantastic storage solution! Under the bed storage can be extremely useful if you utilise it properly. Don't just use it as a dumping ground for pizza boxes and old essays you want to forget – store your spare bedding in suitcases you use for weekend trips back home. It works a treat!
2) Vertical Storage
Whilst spare floor space may become a rare commodity when you move into your university bedroom, there's usually an abundance of bare wall space you can easily use for storage! Pending your landlord's approval, utilise a few nails or a corkboard with hooks from which you can hang everything from jewellery, to scarves and hats.
Also remember to make use of handy little things such as over-the-door hooks, pockets or racks – you can find these in supermarkets, DIY stores and general convenience shops for a relatively cheap price. Self-adhesive hooks are also an excellent small investment for your university bedroom – free up desk space where you'd normally have photographs and hang them up on your walls instead!
3) Wardrobe Hacks
If you're one of the unlucky ones, you could end up finding it hard to fit even half of your clothes in your wardrobe at university. If this is the case, why would you take up that valuable space with bulky hangers? Replace all your old hangers with slimline versions you can find in a range of different high-street and department stores – you'll see your wardrobe shrink in front of your eyes!
It might not be the case in many university halls of residences or student accommodation, but if you have the leeway to redecorate and redesign your bedroom, it would be worth investing in a spacious sliding door wardrobe. Not only do these wardrobes have ample room inside for all of your belongings, but the absence of an outward-opening door means you won't take up valuable floor space.
You don't need a huge university bedroom to fit all of your home belongings in – whatever size bedroom you end up with at university, our simple hacks can save you a whole lot of trouble. Good luck!