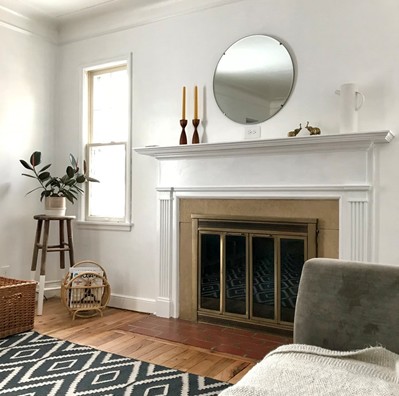 Mirrored interior design has fallen in and out of fashion over the decades, but thankfully we are seeing a distinctive revival in this reflective style! Not only are mirrored furnishings attractive and stylish, but they also serve a functional purpose that will affect the ambience and feel of any room.
We've put together a few reasons why we're loving the return of mirrored furnishings and what we think they can bring to your home:
Glamour
Mirrored furnishings, including mirrored sliding door wardrobes, mirrored chests and cabinets, are each works of art in their own right. The reflective powers of the mirror cladding or doors exude a sense of artistic glamour and sophistication. Think of the effect of a disco ball and imagine having furnishings in your own bedroom with the same power!
Take the time to polish your mirrored surfaces and furnishings well and you'll create an effect reminiscent of the days of glitz and glam of The Great Gatsby. Mirrored wardrobes, coffee tables and other furnishings can really become the statement piece of any room and turn the room from drab and boring to something special.
Natural Light
The primary beauty of mirrors and mirrored furnishings is their ability to reflect the natural light entering the room from any windows or roof lanterns. Science research has shown how an abundance of natural light in the home or workplace can have a dramatically positive effect on health and wellbeing.
A light and breezy room, complete with reflective mirrored surfaces is sure to uplift anyone. Mirror finishes in interior design maximise the reach and effect of natural light, meaning they are both functional and beautiful – what's not to like?
Room Size
Related to the effects of natural light, mirrored furnishings have the exceptional ability of making a room seem even larger without actually changing the dimensions! As we have already mentioned, mirrors and mirrored surface reflect the natural light around the room – this in turn makes the room in question look much bigger than it really is.
Using mirrored furnishings such as a mirrored sliding door wardrobe is an excellent tip for those looking to redesign or redecorate a room that is perhaps slightly on the smaller side, or in desperate need of brightening up.
Feng Shui
It is a well-known fact that mirrors are a key component of the Feng Shui of a room – experts say that mirrors and mirrored surfaces represent water, helping the balance and ambience of a room. Place a mirror above your fireplace to counteract the heat from the hearth, or place furnishings with mirrored surface in your hallway to ensure your guests feel welcome in your room.
For more information on our range of sliding door wardrobes, including those with a mirrored finish, feel free to visit our website.