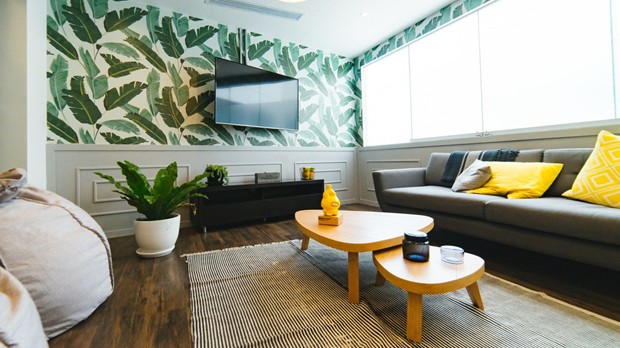 When it comes to decorating or redecorating your home, there are so many different styles to choose from and different styles can work better for different personalities!
We've compiled a list of different interior design styles and determined which personalities they suit best.
Scandi
Scandi (or Scandinavian) style is the one for you if you're quite a fun, friendly, stylish individual who still enjoys a little simplicity and lighter colours. It works well for those of us who are interested in culture and art.
Scandi style generally tends to have white as its primary colour, with a mix of soft hues and textures. The style often incorporates beautiful, interesting, sleek pieces of furniture such as chairs and tables.
Minimalist
As well as being an interior design style, minimalism is a philosophy, so it works best for those who believe that we should live only with what we really need, that we ought to strip away those excess belongings which bring no value to our lives. If you have a desire to surround yourself with fewer material possessions, only keeping the pieces you own that mean the most to you, this is the style for you.
When it comes to interior design, the minimalist style favours a monochromatic colour palette, simple furniture, and clean, bare walls. A classic white glass sliding door wardrobe would fit in perfectly.
Industrial
If you're always keeping yourself up to date with the latest fashion and the latest trends, the industrial style may be the one for you.
This interior design method takes inspiration from industrial spaces such as factories and warehouses and can include things such as exposed brickwork and metal pipework. You may incorporate raw, unfinished edges and high ceilings, too.
Eclectic
Are you a fun person who is constantly filled with energy? Try the eclectic style. Its perfectly suited to people who love to collect all sorts of interesting items and display them as well as people who aren't great at making decisions!
Possibly one of the easiest interior design styles to achieve, the eclectic style involves mixing and matching different colours, patterns and textures to create something unique to you. There are usually lots of art on the walls, plenty of soft furnishings and lots of decoration everywhere.
No matter what style you choose, whether it suits your personality or not, don't forget to get yourself a matching wardrobe from the Sliding Door Wardrobe Company, where there's a design to match every style!