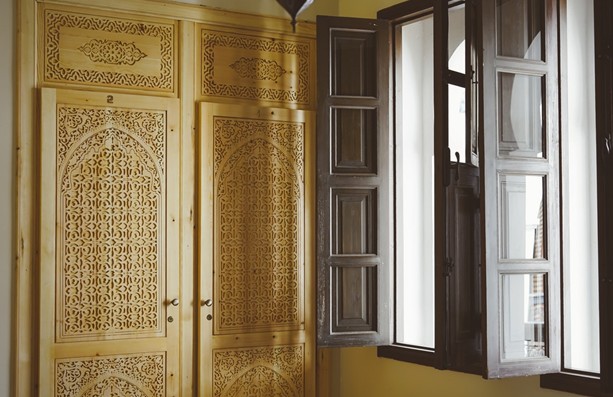 As well as offering bedroom sliding door wardrobes, the Sliding Door Wardrobe Company also sell living room sliding door wardrobes – wardrobes which have been specifically designed for your living area! We know what you're thinking, why on earth would you put a wardrobe in your living room? Aren't wardrobes for storing your clothes?
Here are some reasons why that isn't the case:
Storing Everything
While wardrobes have traditionally been used to store clothes in, it doesn't mean that they are limited to just this.
Since many wardrobes can be custom built to your requirements, you can have yours designed in a way that suits your specific storage needs. So, if what you have to store is books or cables, you can have shelves built in which are the correct size for these specific items.
Living room wardrobes work particularly well if you are not blessed with much or any storage in your hallway. Simply dedicate a section of your new wardrobe to coats and shoes, keeping them neat and organised, and right where you need them when you're heading out the door!
Keep it All Hidden
Speaking of keeping things neat and organised, living room wardrobes are the perfect alternative to traditional television cabinets.
If you have one which has a large shelf space, you can keep your TV there, where you can hide it away when it is not in use. This gives a sleek, clean and tidy look to your room.
With a sliding door wardrobe, even if you fill it with your television, your books, your cables etc., your room will never appear cluttered, especially if you opt for a wardrobe that spans the full length of one of your walls.
Adding Style
As well as these practical reasons to get yourself a living room wardrobe, there's also the added benefit of it adding style to a room.
There are so many different styles and finishes available to choose from, that there is bound to be one that will match your interior design theme, and even improve it!
Not only is your living room somewhere that you spend a lot of time, it's likely a place where you'll entertain guests. Create a tidy, stylish space for you and your visitors by purchasing a living room sliding door wardrobe from the Sliding Door Wardrobe Company.