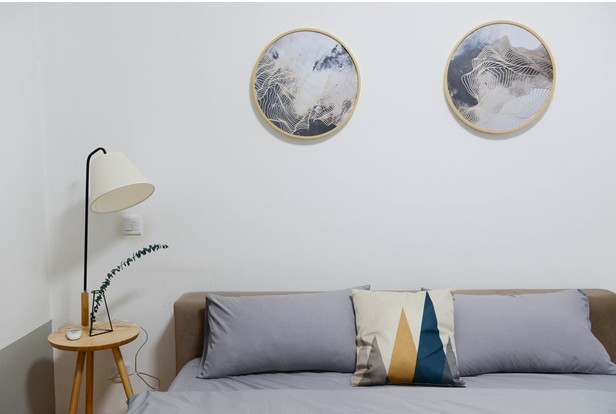 Most people agree that the generation known as 'millennials' consists of people born between the early 1980s and the mid 1990s. It is a generation characterised by many distinguishing factors, but what is their preference in terms of interior design? How are millennials decorating their homes?
Though every person has their own tastes, there are a number of styles generally favoured by millenials. If you're looking to incorporate a millennial style, these are the way to go:
Minimalism
For whatever reason, millennials tend to want to keep the interior designs simple and paired back, opting for a more minimalist and less eclectic style than previous generations. It may be because they are generally opposed to excess and eclectic interior design.
For millennial minimalist furniture that adds beauty and function to your home, consider a sliding door wardrobe from the Sliding Door Wardrobe Company. The most suitable would be either the black glass minimalist sliding door wardrobe, the white glass minimalist sliding door wardrobe or the grey glass minimalist sliding door wardrobe!
Plants
Taking a more natural approach to interior design, many millennials have been bringing the outdoors in by adding plants to as many rooms in their homes as possible. As a generation who are known to wait until later in life to start families, maybe this is a way to look after something that doesn't require too much responsibility!
The most popular plant recently has been that of the succulent variety, as well as large leafy ones. Adding a couple of plants is a great easy way to incorporate millennial style.
Millennial Pink
If you haven't heard of millennial pink, where have you been?
Seriously, this beautiful shade is the perfect mix of a brighter and softer pink, and adds beauty and style to any room in your home.
Brass
Though copper and rose gold were once the metal of choice for many millenials, brass has upstaged them in recent months, adorning the accessories of many millennial homes.
Adding a touch of brass to your home is another simple way to reflect millennial style.
Wall Art
Still sticking with the more minimalist style, millennials often opt for white walls and decorate with a single statement piece of art such as a poster or a print.
Recently, neon signs have become a particularly popular choice for this purpose which may include a word, a phrase or a simple image.
These are the key features of millennial design and incorporating them into your home is easy. Simply paint your walls white, install a beautiful minimalist sliding door wardrobe, add a few plants, stick a millennial pink poster with brass accents in your bedroom and throw up a neon sign!