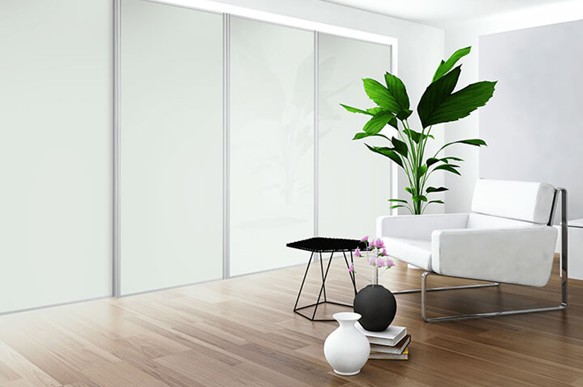 Many people think that they need to spend a lot of money to have a glamorous home, but this is not the case. It's easy to add small and inexpensive touches to a room to make it look more luxurious. This blog will explain a few of the ways you can achieve this look and feel great about your home.
Lighting
Lighting is one of the best ways to add glamour to a home. The lighting of a room can totally change the mood and dictate the atmosphere of the space. We recommend a central light fixture in the middle of the room with a statement lightshade. Silver and gold shades are very on trend at the moment, especially rose gold. Combined with light wall, this will reflect more light into the room and make it appear bigger and more luxurious. Fairy lights are another way to add a stylish touch to a home. Placed around a mirror or a collection of framed photos, fairy lights add a delicate and playful element to the room.
Accessories
It's the little finishing touches that really give a home its personality. Small accessories are a great way to add glamour to your home. Things like rugs and cushions are the best place to start. Fluffy and feathered upholstery is very popular right now, including faux fur rugs and big pom-pom cushions. This will add a little luxury to your room without breaking the bank.
Plants
Greenery is very on trend in homes right now, and a simple house plant will instantly make the room look more elegant. The best plants to buy for your home are ones that need very little care. Cactus and succulent plants are perfect for giving the room life, without taking up any of your time to care for them. Larger plants will give a more glamorous look, like a banana plant. Banana leaf prints are everywhere in fashion and interior design at the moment, so why not have the real thing?
Wardrobes
Wardrobes can be a great feature in a bedroom, as well as really useful for storage. Our built in sliding door wardrobes are perfect for a glamorous and luxurious bedroom. In particular, the white glass classic option creates a really opulent look. The white glass reflects light, making the room look bigger. These wardrobes in a run across one wall will make a statement, and you can personalise them however you like.
It's really easy to create a glamorous look on a budget, and it can be as easy as adding in a few accessories here and there. Your wardrobes don't have to just be used as storage, you can also utilise them as a glamorous accessory in your room. Find out more about our customised wardrobes here.