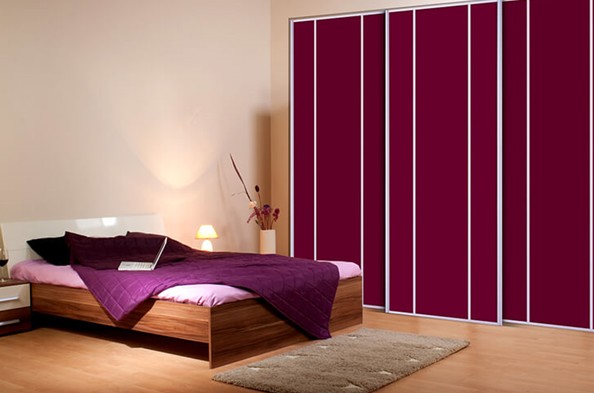 When it comes to interior design, it's all a question of personal taste. The interior of a room should reflect your personality and you should be able to see yourself in your design choices. The big question (and probably the first question) when decorating a room is the colour scheme. This is going to dictate the theme of the room so it's a very important choice. This blog will discuss the benefits of a monochrome colour scheme versus a brightly coloured one.
Monochrome – Not Just Black and White
A monochrome colour scheme is a timeless look. It evokes images of the Art Deco style of the 1920s, which had predominantly monochrome colour scheme, with decadent accents of gold and silver. This is a great way to bring a monochrome colour scheme to life. Pick one or two colours you really like and add small accents throughout the room to inject a small amount of colour to the room, without compromising on the main monochrome theme. For example, a gold photo frame, bedside lamp and plant pot would bring pops of colour to the room.
One way to pull of a monochrome style is with a 1960's pop art style. Large portions of black and white placed next to each other add real contrast to the room and brings to mind this iconic style. Another way to get the 60s style is with black and white patterns. Stripes, dots and spirals are a great way to showcase a contrasting monochrome look.
The last thing to remember about monochrome colour schemes is that it's not just black and white. You can have a varying scale of greys in the room as well. Grey is very on trend in interior design at the moment, especially with accents of mustard yellow.
Vibrant Colours – Bring The Room To Life
The other side of the spectrum is to have a room decorated with bright and vibrant colours. This is perfect for people with big personalities, as they can reflect it in their interior design. There are a few important things to remember when using bright colours. It's important that your colours don't clash. Send some time looking at a colour wheel and some paint swatches so you can see which colours look good together and which colours will just take away from each other.
Another good way to use bright colours is interior design is to have a fairly neutral wall colour then add loud pops of colour throughout the room in accessories and even one bright statement wall. Our glass sliding door wardrobes come in a range of bright colours. A run of bright fitted wardrobes all along one wall would be a great way to bring vibrancy into your bedroom. Get in touch today to learn more about our fitted wardrobes and set up a design consultation.