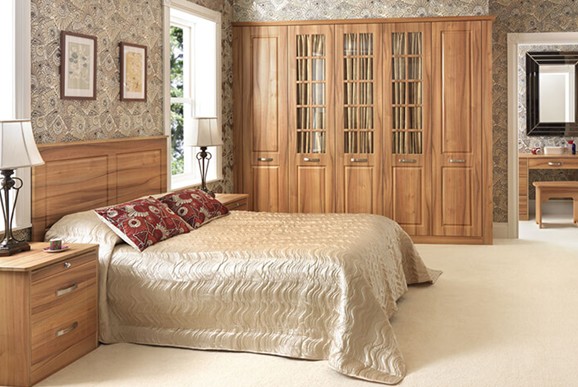 The classic country style is a timeless look that has always been in fashion. It's a comfortable but stylish look that, when executed correctly, evokes grand country manors in even the smallest of homes. Think traditional patterns and fabrics, roaring fires and a relaxed but classy feel. This blog will run through some key design features of this classic look and how you can achieve it in your home.
Forget the Colour Scheme
With the country style, it's not about any specific colours you use. As long as you create a cosy and homely environment, you're getting the drift. The home reflects the lifestyle and it's all about being relaxed. So, try any colours that make you feel calm and, most importantly, at home. In case you need some inspiration, country style usually features bright, light colours combined with bold accents here and there.
Rugs and Throws
A great way to get that country feel is by adding colourful and patterned rugs or throws to your living areas. Shop around auction houses and antique shops for your rugs, as this is where you can get the best deals on truly beautiful rugs. Rugs always add a cosy feel to a room, as they can warm up a stone or hardwood floor and they brighten up a plain carpet. Putting throws on your soft furnishings is another way of adding some comforting colour to the room. They're decorative but also handy for tugging down and using as a blanket when relaxing on chilly winter nights!
Homes with Personality
A big part of the country style is adding your personal touch to each room. This could be with furniture you've picked out from your travels or from a particular shop or boutique you love. Family heirlooms and personal trinkets are perfect for lining mantelpieces and windowsills. They add a decorative touch but also bring your personality to the room.
Plenty of Woodgrain
Woodgrain, whether real or artificial, is a big part of the country theme. This could be in hardwood or laminate wood flooring, or a timber mantelpiece. Wood furniture is a great way of bringing timber tones into the room and really warming the space up. Our Melbury Lyon range of fitted wardrobes are the ideal furniture for your country style bedroom. In a gorgeous warm woodgrain tone, the doors have a classic framed style with routered borders. Take the style one step further with woodgrain framed doors with glass window panels. This gives the wardrobes a traditional look externally but on the inside they have all the capabilities of modern storage. Personalise your new wardrobes with any of the amenities you need for your storage – shoe rack, shelves, hanging space, etc.
The country style is an easy one to create and it will make your home feel so relaxed. Custom design your own country style wardrobes with Sliding Door Wardrobe Company. Get in touch today to speak to an expert and start your design process.