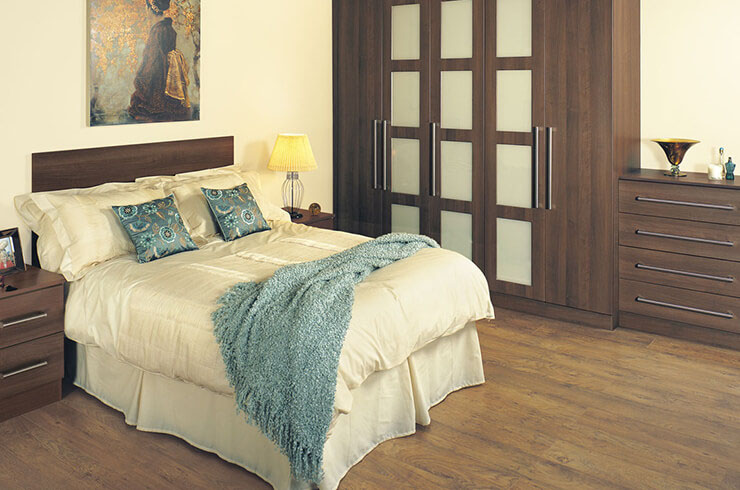 Pick a Style
When decorating a guest room, it's important to choose a style and stick to it. Whether it's a minimalist look or a quirkier vibe, as long as you make the room look comfortable it's suitable for a guest room. Typically, a more classic style is chosen for guest rooms, with neutral colours and comforting accessories.
Make it cosy
It's always a little jarring staying in someone's home, even if just for one night. You want your guest to feel like they have everything they need for a comfortable night's rest. Try to make the room feel like they're at home, instead of just lumped into someone's spare room. Adding a jar of fresh flowers before your guest arrives is a great way to achieve this – it will make them feel at home whilst making the room smell lovely!
A reading lamp is always the perfect addition to a guest room. Staying at someone else's house can be awkward – you don't know what time everyone goes to bed or gets up and you don't want to disturb anyone. Give your guest the chance to relax in bed with a book by adding a light to their bedside table.
Give them storage space
If your guest is staying for a special occasion, they might have a special outfit they want to wear for it. Give them the option of storing it properly by hanging it in a wardrobe instead of just on the back of a door. A run of fitted wardrobes is perfect for a guest room, especially if they are staying for more than one night. Give them a chance to unpack their clothes and store them properly instead of living out of a suitcase.
The best part about storage in a guest room is that you can utilise it when there are no guests staying. It's the perfect room to store things like towels and spare bed linen, and it means they're always accessible when you need them.
Make sure your home is always ready for guests by creating a beautiful, comfortable guest room. Accommodate for their needs with some extra storage and call us today on 0191 487 5870 to receive a free quote for new wardrobes in your guest room.