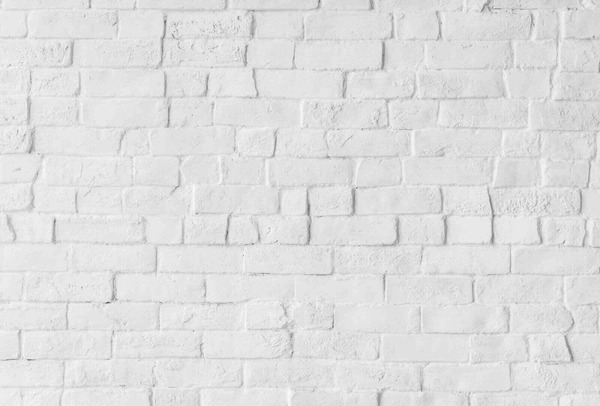 Brick
If you live in an old house, exposing an old brick wall is the perfect way to add texture to a room. The old brick will have a coarse surface, creating a unique texture in the room. If it is a red brick wall, this also brings warmth to the room, making it feel cosier. You can also paint over your exposed brick wall, making it adhere to your colour scheme but keeping the raised and bumpy texture.
Velvet
This one is a 'hate it or love it'! Some people can't stand the feeling of velvet, while others find it comforting. Either way, visually it creates a stunning effect in the room. When brushed different ways, sections of velvet turn lighter or darker and make a really attractive effect. Sofas and armchairs are the perfect way to incorporate this texture into a room and the vintage velvet style is very on-trend at the minute so they shouldn't be hard to find.
Woodgrain
The best thing about woodgrain is that it has so many varieties. You can find woodgrain furniture in shades from silver to black, with all of the tones in between. Woodgrain finishes can be warm or cold, making them the perfect texture to add to any room. Our wardrobes come in 20 different woodgrain finishes and they all have differing woodgrain effects, so you can choose the colour and texture that's best for your room.
Faux Fur
This is another texture which has grown in popularity recently. Artificial animal skin rugs can give your room a country style, as well as feeling luxurious underfoot. It's also a good way of bringing different textures and colours into the room. The furry texture contrasts well against hardwood or laminate flooring, clashing the textures together.
Concrete
As the industrial chic trend continues, concrete remains a popular texture in interior design. Its stark, minimalist style is perfect for a modern home but the bumpy surface adds texture to the room. Our Boston Concrete finish is an imitation of concrete, giving your wardrobes the illusion of texture.
Layering textures together in your home will create a welcoming and warm atmosphere. If you're interested in adding texture to your home with our sliding door wardrobes,
contact us
today to find out more about our products. Our team of experts can help you choose your style and finish, even offering a free design consultation.