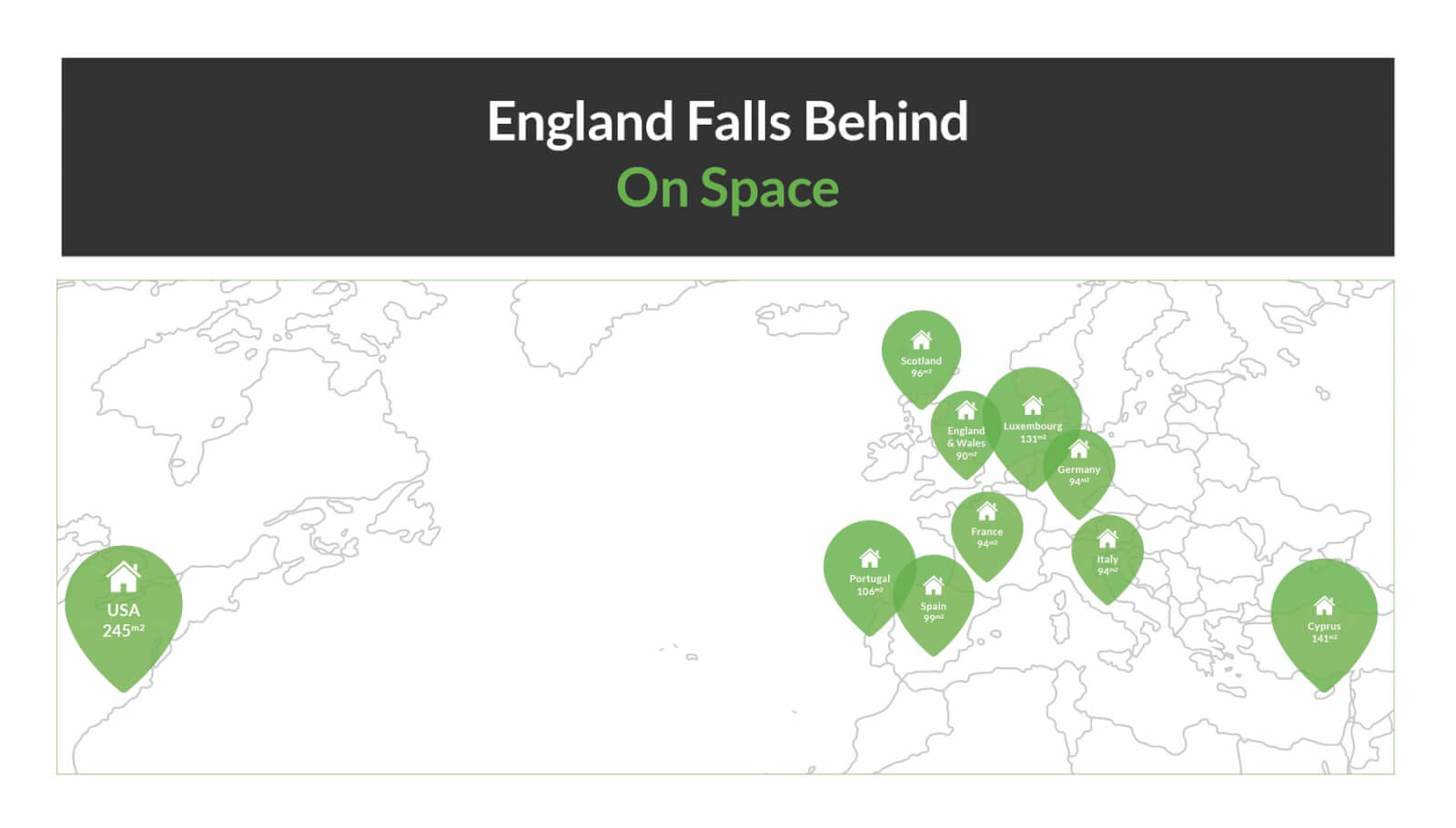 New Houses Are Smaller
While the first half of 2019 saw the highest number of new homes being completed for four years, these homes are significantly smaller than those built in the 60's, 70's, 80's etc. In addition, we are also paying MORE for less – the average cost per square metre in 2016 was £2395 per square metre. Year on year from June 2018 to June 2019, total property prices (excluding London) increased by 0.94%.
In terms of space, homes are definitely getting smaller. Take the Master Bedroom, for example, which is the space you likely spend the most amount of hours in per week during sleep. Over the years, space has decreased 12.84% from a 1930's high of 15.34m2 down to 13.37m2.
Master Bedroom Size Through The Decades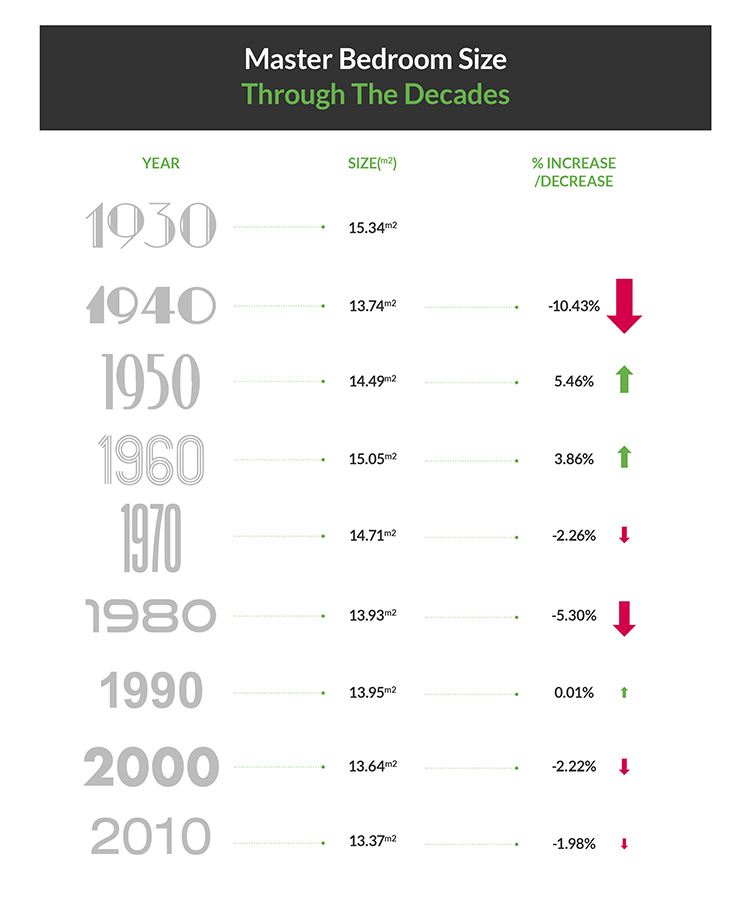 England Falls Behind On Space
We are also losing when it comes to global house sizes overall. England and Wale's average home size is 90m2, which is far smaller than the USA, where average home sizes are 245m2.
1. USA 245m2
2. Cyprus 141m2
3. Luxembourg 131 m2
4. Portugal 106m2
5. Spain 99m2
6. Scotland 96m2
7. Italy 94m2
8. France 94m2
9. Germany 94m2
10. England and Wales 90m2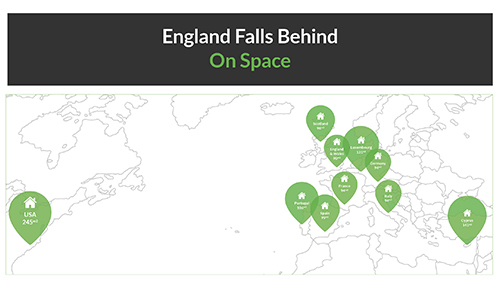 According to data from the Office of National Statics (Table 502 Housing Market: house prices from 1930), the average price of a home in the 1930s was £548 (approximately £35000 in today's money.
We Pay Much More For Far Less
All of this essentially means that in England and Wales, we now pay an average of £246,728 for a home containing a master bedroom that is 12.84% smaller than 1930's bedrooms which were 85% less expensive than modern properties.
We pay 85% more than people did in the 1930s to get homes which contain rooms that are 12.84% smaller.
As we run out of space in our homes, the importance of storage becomes clear – only by using clever space-saving techniques such as built-in wardrobes and underbed storage can you ensure your usable space is unobstructed. As English homeowners are forced to make do with less, keeping clutter to a minimum has now become essential.
Sources
https://www.ons.gov.uk/peoplepopulationandcommunity/housing/articles/housepriceshowmuchdoesonesquaremetrecostinyourarea/2017-10-11
https://www.gov.uk/government/statistics/housing-statistics-1-april-2018-to-31-march-2019