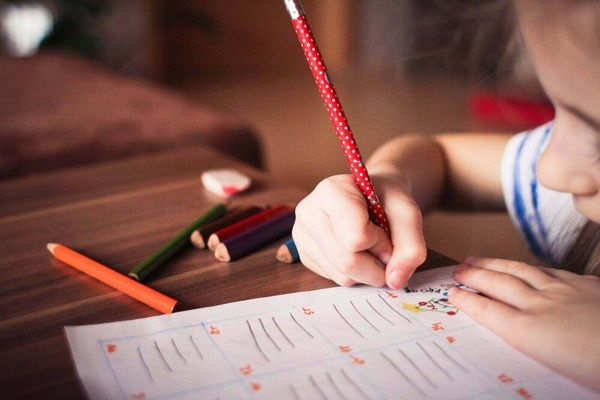 The importance of good bedroom design for children
An important consideration in raising children is ensuring that they are brought up in an environment which is stimulating, safe and promotes good habits. Their bedroom design can contribute to these factors, as it will be a place in which your child spends a large amount of time. Read on for our kids' bedroom ideas.
Promoting creativity
It's important for your child to grow up in an environment which will stimulate them and encourage creativity. Make sure your child's room includes ways for them to entertain themselves which encourage these skills – whether it be including books and comics, drawing materials, Lego or more. These will let your child have fun whilst allowing them to practise important skills like reading, coordination, creative thinking and problem-solving.
Encouraging organisation and good habits
It's also essential to promote good organisation early on in children; make sure your child has storage for toys, a shelf for any books, a table or desk and a wardrobe for their clothes. We can offer wardrobes which are bespoke to a child's needs, with colours and designs suited to your child.
Once these solutions are in place, it is also important to ensure that they are used correctly. Make rules around the use of toys and encourage a tidy bedroom with rewards: this can build good organisational habits early on for children and can also make the room a safer place for your child by reducing the hazards of tripping over objects left on the floor.
Colour scheme
Colour psychology research has been showing the importance of environment colour upon mood. In a child's bedroom, try avoiding colours which are overly dark and sombre, as these can negatively impact mood. Blue is a soothing colour and pink conveys tranquillity, whilst yellow conveys friendliness and green is a restful colour; try using these colours as a base for your room colour scheme. Our wardrobes for children are fully customisable with colour and material, allowing you to create a continuous colour scheme throughout the room.
The importance of natural light
Research has shown that natural light is essential for the proper development of children, and has been linked with growth in height, fewer dental cavities, better academic performance and better mood in children. Make sure your child's bedroom includes minimal obstruction to natural light – don't let objects block the window and try to place desks and play spaces in areas which receive plenty of natural light.
By utilising these tips, you can help ensure your child is growing up in a space that's healthy and safe. If you have any questions on our children's wardrobes, call us today on 0191 487 5870!