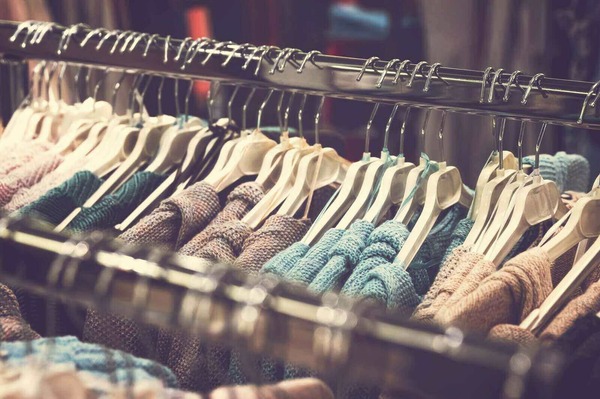 Whilst you might have put time and effort into making the exterior of your wardrobe fit in with your bedroom design, many people often neglect the inside of their wardrobes. Opening up your wardrobe to reveal a stunning interior can be great when showing off your clothing collection to friends, or can simply be an exciting way for you to celebrate and express your fashion choices. Having an organised and beautiful wardrobe interior can also help you feel better getting ready in the morning, and makes your clothes easy to access.
Organising
The first and most important consideration for your wardrobe interior is organisation. Collecting and organising your clothing into colour groups, for example, can bring a visual punch to your wardrobe interior and help you choose the appropriate colour choices for the weather, season and event. Make sure all your items are neatly arranged – this will not only help your wardrobe interior look smarter and help you find items quicker but will help prevent creases on clothes resulting from poor arrangement. You can also organise clothing by placing the appropriate seasonal items in the more easily accessible areas of your wardrobe, so you're quickly presented with the relevant clothes when choosing an outfit.
Decorating
To compliment your newly organised wardrobe, consider decorating its interior with photos, mirrors, lighting and more. You can match this to your clothing aesthetic, for example, a clean and minimalistic mirror would fit a sleek and modern clothing choice. If you wear traditional suits and more formal clothing, a mirror with an ornate wooden frame might become the interior of your wardrobe. Or purchase new hangers for your clothes that match your tastes and preferences and add class to your clothing arrangement. Darker wooden hanger options will be more formal, whilst lighter materials will be more modern and befit a brighter wardrobe.
Our Interiors
Organising and decorating your wardrobe interior can be a great way to personalise. However, if you truly want a wardrobe tailor-made to your needs, you can go a step further by having your interior custom-built to your specifications. Our sliding door wardrobes interiors range allows you to choose from clothes rails, drawers, shoe racks, shelves and more. Our choice of interiors is second to none and provides you with the selection you need to make your wardrobe interior a reflection of your tastes and needs. Visit our Sliding Wardrobe Interiors range to find out more.