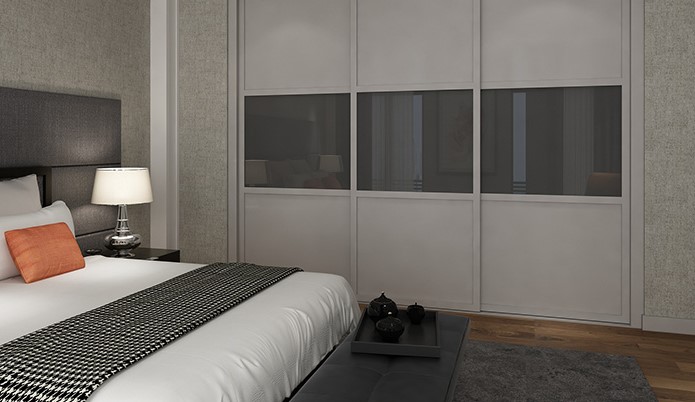 If you're unsure of what Shaker style is and whether it's the right design choice for your home, read on for our guide on Shaker design.
What does Shaker Style mean?
Shaker style dates back to the mid-18th century and focuses on simplicity, functionality and high quality. The style is recognisable for its purposeful lack of ornamentation as well as its focus on utility and good craftsmanship.
A brief history of Shaker Style
Shaker style originates from the Shaker Quakers early in their history. These people lived lives based around the principles of honesty, utility and simplicity, living in self-sufficient communities. Their beliefs were reflected in the food they ate, the homes they lived in and also in their furniture. The style allowed the Shaker Quakers to fashion furniture out of the natural resources found around them in their isolated communities, with a focus on building long-lasting and functional solutions in their home rather than wasting time with ornamentation.
Is it for you?
Whilst the original Shaker-style furniture originated from religious beliefs and a Shaker lifestyle, today this is a recognised design style for those who want a look for their home which is minimalist, yet without being too modern. The style continues the original idea of a piece of furniture needing to be practical and well-built rather than overly ornamental, without necessarily carrying the connotations of religious belief which the original style brought with it. This style is perfect if you want furniture which is timeless and classic rather than more trendy pieces which may go out of style after a few years. Without daring colours or design choices, the understated beauty and solid craftsmanship of Shaker furniture is sure to last well into the future without looking dated.
How to incorporate it into your home
If you want to incorporate Shaker style into your home, there are a few design choices you can make when decorating and furnishing. Ladder-back chairs and peg rails, for example, are classic Shaker furnishings which add the modesty and honest quality of the style to your home design. Painting your walls with neutral colours, such as muted blues, pastel colours or off-whites, means the timeless simplicity of the Shaker style will extend beyond furniture and throughout your home. When it comes to larger furniture, our Shaker-style Sliding Door Wardrobes offer a variety of Shaker options and are perfect for those interested in the Shaker style. Our designs embody the Shaker principles, offering quality construction and materials and with a sliding door design which is simple, practical and functional.
For more information on our Shaker style wardrobes, call us today on 0191 487 5870 to speak to our team about the options we offer.