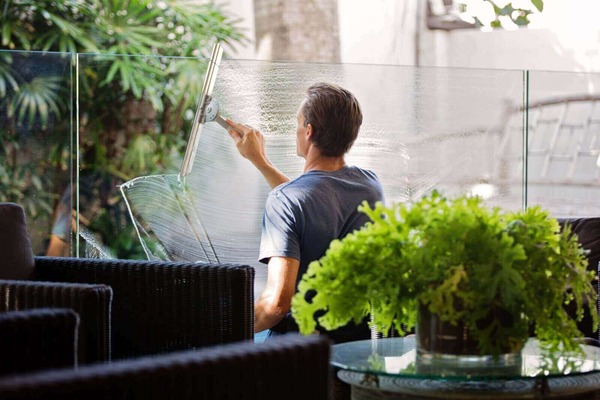 A history of Spring Cleaning
With Spring just around the corner, it's time to begin planning for a Spring Clean! As the weather starts improving, it's traditional to carry out a big clean of the home. During the 19th century, kerosene lamps were used in the dark winters. These required heating with coal or wood, and so soot built up over the windows and furniture during the cold winter. When Spring arrived, the weather was warm enough that the windows could be opened and a thorough cleaning carried out. Today, this cleaning tradition carries on despite modern lightbulbs replacing the need for kerosene lamps. Read on for our tips on a wardrobe spring clean.
Organising your wardrobe
As you transition from your winter wardrobe to clothes for warmer weather, now is the perfect time to have a re-organisation of your wardrobe. First, take everything out of your wardrobe, leaving it completely empty. Then go through your clothes and organise them into clothes you'll be wearing in the spring and clothes which you won't be wearing again until next winter. You can also take this opportunity to ask yourself the hard questions on which clothes you don't wear any more which can be donated or sold.
Once you have your clothes fully sorted into relevant piles, don't put them back in the wardrobe yet! This is a great chance to give the inside of your wardrobe a quick spring clean whilst it's empty.
Cleaning your wardrobe interior
Get out the vacuum cleaner and duster! It's time to make sure your wardrobe inside gets a full spring clean before putting your clothes back inside. Vacuum the floor and dust down the shelves thoroughly. Once this is done, you can start putting items back into the wardrobe, placing your wardrobe essentials for spring at the forefront of the wardrobe to be most easily visible.
Cleaning your wardrobe exterior
You may need to get a stool or step ladder for this stage. Use a damp rag to wipe down the exterior of your wardrobe to capture any dust or fine dirt, working from the top downwards. If your wardrobe requires a more thorough clean, or if it has mirrors or glass stained by fingerprints, try an all-purpose cleaner in a bucket of warm water, gently wiping the wardrobe from the top downwards.
It's also a good idea to clean the area around your wardrobe to help keep the wardrobe clean in the future. Vacuuming the floor, dusting nearby furniture and more is a good idea whilst you've got the gear to hand.
For more tips and ideas for our wardrobe range, see our Big Ideas blogs! If you have any questions or enquiries on our wardrobes, don't hesitate to call us today on 0191 487 5870.