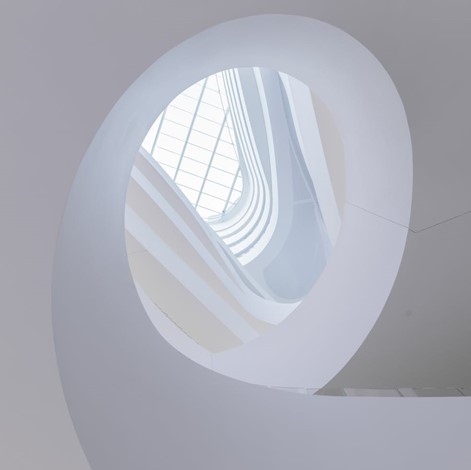 The timelessness of white interior design
Despite white interiors having been around for hundreds of years, their popularity has remained consistently strong. This timeless and classic design choice is as strong now in the 21st century as ever; read on for a brief history of white interior design as well as our tips on using it in your wardrobe design for the modern-day.
Traditional Greek and Moroccan interiors
Old Greek and Moroccan interior design styles have utilised white for hundreds of years. In Greek design, the arches and stonework of interiors were often painted white. However, the texture of the stonework underneath was still visible; when combined with warm wood colours this constituted a slightly rustic look which utilised natural elements heavily.
Traditional Moroccan design, on the other hand, would often use white patterned tiles on the walls and floor as well as white stripes and patterns on furniture. This created a design almost bordering on maximalism, where complex patterns in white, blue and gold dominate a room in an effect which is almost overpowering. Morocco's largely Islamic population meant that Islamic geometric patterns became an integral part of the interior design style there; in this case, white is used to balance out the rich and vivid blue and gold colours in a room.
20th-century innovations
White interior design changed hugely with the introduction of titanium oxide into paint. Previous white paints were more of a cream colour due to the difficulty of producing pure white paint, however the addition of titanium oxide into industrial paints meant that pure white was now achievable on a mass scale. From the 1940s onwards, this created a new wave of white interior design, from white becoming the colour of choice for cabinets, fridges, curtains and wardrobes in the 40s to white pop-art inspired interiors in the 60s.
Modern design
White continues to play a key part in design today with the recent popularity of minimalism as well as Scandinavian interior design. In minimalist design, bright colour is using sparingly, often against a backdrop of white. This exaggerates the effect of colour, the predominance of white emphasising the impact of bolder colours such as red. These stark white interiors make minimalist use of texture as well as colour, utilising textured materials such as wood sparingly for standout items in a room. The painted white wood used in white wardrobes therefore makes them a standout feature of the room in minimalist design without being overpowering or loud. Choosing a white wardrobe in minimalist design makes its importance in the function of the room clear, yet without cluttering the room's design or clashing with the minimalist principles.
Scandinavian design style is all about simple beauty and functionality. Using white walls, wood floors and white furniture, this design style isn't as extreme as minimalism in its approach to design and therefore is a popular design choice in homes. The idea of this design style is that everything has its place and function, with functional furniture and room layout set in bright and airy spaces. White forms a key part of this design style's simple beauty, including in its furniture. White wooden wardrobes fit beautifully with the design's focus on natural textures and bright spaces, with the efficient use of space seen in fitted wardrobes also assisting in creating the open and airy look which Scandinavian design is well known for.
Advantages of white furniture
The key advantage of white furniture is its timelessness. For generations, white furniture and design have been popular for their neutrality and understated style. With white interior design as popular today as ever, choosing white furniture remains a safe choice which won't go out of fashion in a year or two. As a fairly neutral design choice, it is also suitable for a wide variety of properties and interior design styles.
We offer a range of white sliding door wardrobes, the perfect timeless wardrobe solution. From classic and understated designs to minimalist options and elegant contemporary designs, our white wardrobes are suitable for a wide variety of properties and tastes. Or, if you want something a little more unique, our interactive wardrobe builder will let you design your white wardrobe with a design unique to your preferences and needs. Perfect for either an all-white minimalist interior, Scandinavian style homes or even classic or traditional design styles, our white wardrobes are a great option for those who want longevity in their furniture.
Have any questions about our sliding door wardrobes? Call us today on 0191 487 5870 for advice and assistance!