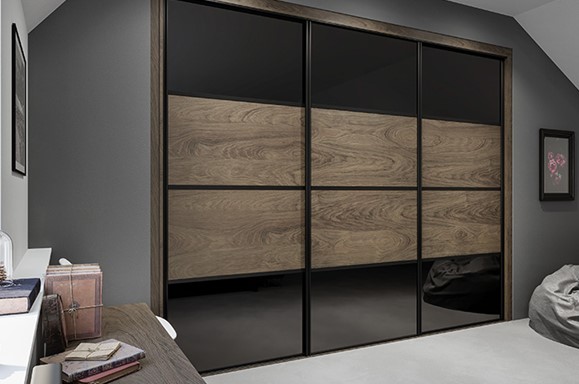 Black glass furniture in the home
Whilst the obvious choice in furniture design for many is wood, using glass in your furniture can create a sleek and stunning home design when used correctly. Whilst normal glass can look stunning when used sparingly, it can be easy to overdo and become overwhelming. However, black glass furniture is harder to overdo due to its slightly more discreet design, and for this reason it is becoming ever more popular for use in home design.
A throwback to classic design
Smoked black glass and its cousin, smoked brown glass, first became popular during the 70s. This look blended traditional design and modern materials, creating a timeless design which was often paired with a white backdrop. Used largely in bathrooms, wardrobes and cabinets, this design style became popular for its luxurious and unique appearance and is now considered a classic retro look.
Using black glass in today's home
Today black smoked glass has made a reappearance in contemporary design. Used throughout the home in furniture, black glass is usually framed against white and light grey backdrops for a contrasting and bold look. This is an understated and classic way to add elegance and sophistication to modern home design. Black glass is unique in that it also enhances the appearance of natural materials accompanying it, such as wood or marble.
Using regular glass and mirrors often requires careful use in home design to avoid the space they inhabit becoming overly bright and open, black glass is perfect for those who want a more discreet look which isn't excessively modern. Black glass minimises the brightness of a room whilst still conveying a refined and modern look, and so is a popular choice for many home-owners in kitchen and bathroom cabinets as well as tv stands and wardrobes.
Black glass wardrobes
Our black glass wardrobes are the perfect addition to a black glass style of home design. Combining classic materials such as wood with modern design influences, these are a well-balanced and neutral look to the home which is nonetheless sure to impress. Paired with smoky greys and pale whites, black glass wardrobes create a stylish and tasteful room design suitable for a variety of modern homes.