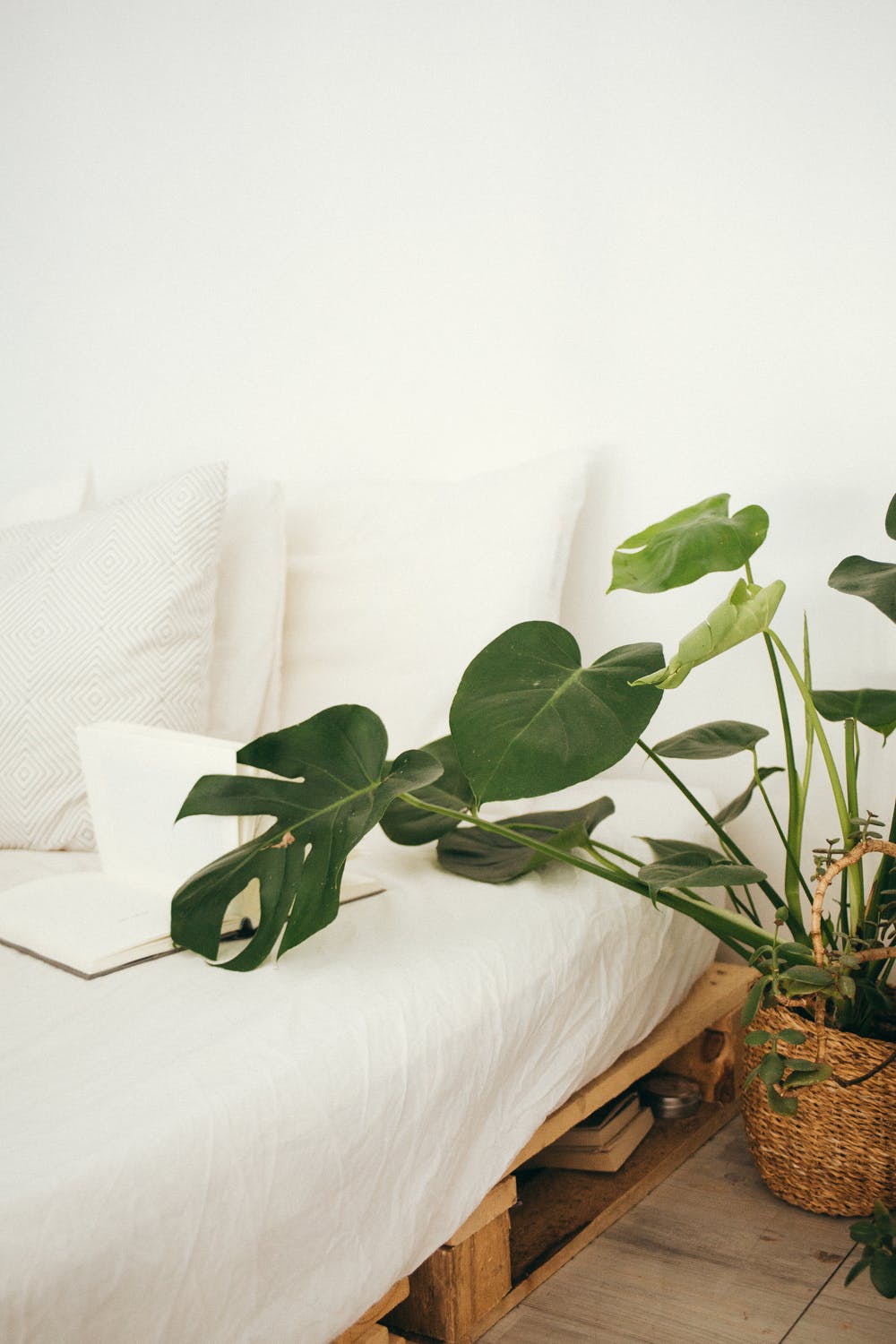 It's time to tidy away your winter coats and warm rugs – read on to find out how you can start bringing the summer style indoors with our summer interior design ideas!
Indoor plants
This is a simple and effective way of bringing summer into your home. Simply adding some potted plants such as aloe, succulents and cacti can be a low-maintenance way to liven up your home's interior.
If you're willing to put some more time and effort into your indoor plants, you can go for some more ambitious projects such as indoor bamboo plants (they will need trimming often as they grow quickly), bonsai trees, or glass terrariums where you can grow small areas of mosses and ferns. These can be a unique way of adding your sense of personality and style to your home whilst definitely bringing that summer feel into your home.
Lighter colour scheme
When going for a summery interior look, it's essential to use lighter colours in your interior design. The idea here is to invite as much light as possible into the room; for a stylish modern look, a white-based colour scheme with patches of bright colour works well. You can also try using a pastel palette such as light greens, sky blues and soft pinks throughout – these will let you add a touch of your own style but whilst maintaining that light, bright look.
Exposed brickwork
If you're considering redecorating, this is a worthwhile consideration for rooms such as conservatories which see more use in the summer.
Exposed brickwork brings character and warmth to a room, bringing a rustic sense of charm to your room and adding a standout feature which is sure to become a focal point of the room's design. The visual texture and tactility this lends a room gives it a distinctly summery home feel with an industrial look.
Maximising natural light
Although adding an extra window to your home may be unfeasible, there are other, easier ways of adding natural light to your room's interior. Glass and mirror surfaces will reflect the natural light available and make your home look more open; this can be implemented in a conventional approach such as a full-length mirror, or it can come in the form of furniture such as glass-top tables or mirror wardrobes. Our sliding door wardrobe range includes extensive options in stunning mirror and glass designs for a unique and beautiful look to your wardrobe which will maximise natural light within the room. Coming in a wide variety of designs, or in completely bespoke options, these are built-to-fit, ensuring they match perfectly with your interior and make the best use of space. This will help you to create that open, summery interior design look by helping you maximise the space available in addition to the extra natural light the mirrored or glass finish will provide.
Interested in our wardrobes? Contact us today to discuss your wardrobe needs and we can advise on a solution to suit your requirements!