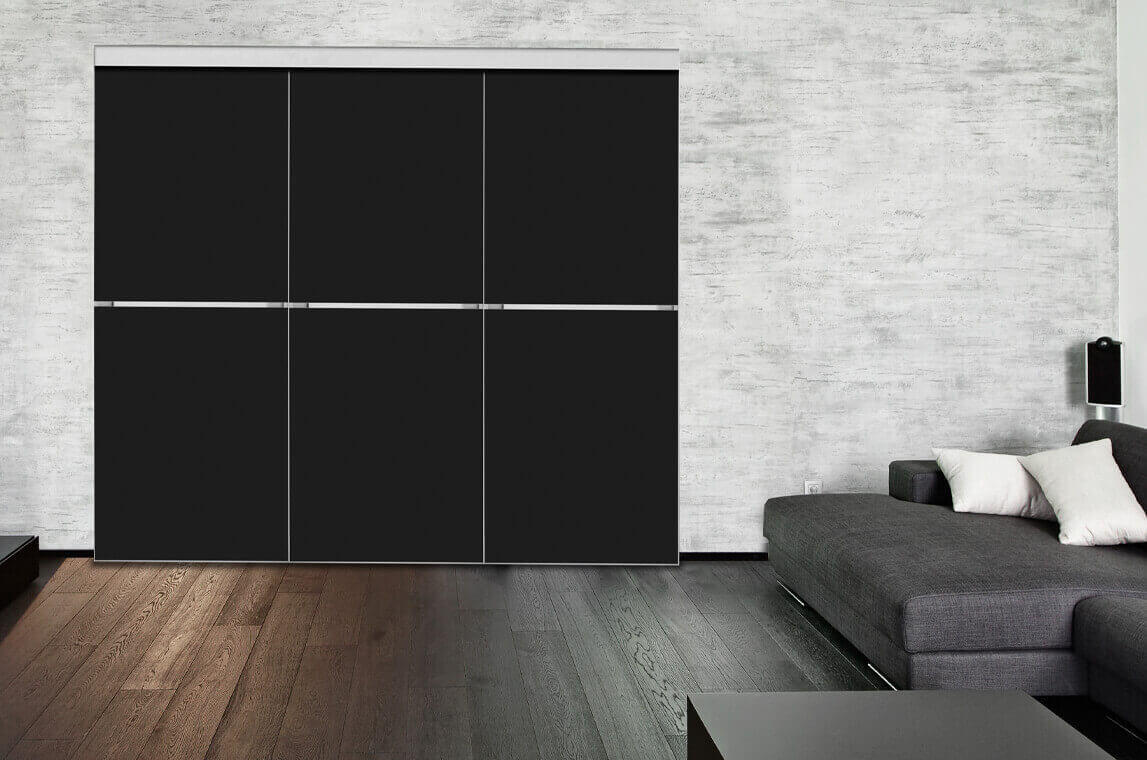 Drinks Cabinet
If you're proud of your collection of fine wines or like creating your own cocktails at home, a converted sliding door wardrobe can be a great way to store drinks efficiently and stylishly. With our customisable sliding door wardrobes, you can design an exterior which best suits your kitchen aesthetic and doesn't clash with your other furniture in ways a pre-built drinks cabinet might. The "wow" factor this creates can be a great way to impress guests when preparing drinks!
Whilst regular kitchen furniture and drinks cabinets often waste valuable kitchen space, another advantage of our wardrobes is that they can be bespoke fitted to your kitchen dimensions, ensuring every inch of your kitchen space is used to its fullest potential.
Living Room Unit
Our wardrobes can also work great as a storage unit in the living room. Whether you need to store books, DVDs, holiday souvenirs, a trophy collection or your TV, our variety of wardrobe interior choices allows you to select the option which best suits your needs. Not only does this keep your living room tidy and organised, it also means you can make best use of the space by choosing a mirrored or customised front to your wardrobe, meaning when the wardrobe is closed and not in use it's still a valuable feature of the room.
Wall Divider
If you want to add a wall divider to a room, using a wardrobe can do just that whilst also adding functionality to the space it inhabits. With our wardrobes able to be custom-built to your required dimensions, this means you can have floor-to ceiling room division which also acts as additional storage unit for your needs. This can be useful if your home opens straight into a living room and you want to provide and entryway, or if you have an open plan home and need a dividing point between your kitchen and dining area.
Bathroom Storage
Having a wardrobe bespoke fitted to your home can be especially useful in a bathroom, where space is often highly valuable. Use your wardrobe to store bath products and lotions, towels and dressing gowns for when you step out the shower and makeup, hygiene products, face masks, toothpaste – anything you need for your morning and evening routines.
Have any enquiries about using our wardrobes in unusual ways? Contact us today on 0191 487 5870 to discuss your needs with us!