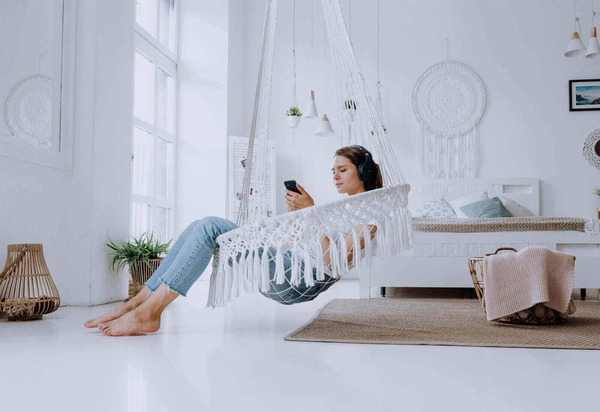 During the Covid-19 pandemic, younger cohorts including Millennials have seen a heavy financial impact, causing many to lose-out on the purchase of their first home. The rate of homeownership for those under 35 in 2020 has dropped by 20% according to findings from The Guardian.
The FCA reported a 19% average earnings loss for the Millennial generation since the Covid-19 outbreak. The study revealed that 27% were pessimistic about the loss of their jobs from the pandemic compared with 23% of Generation X and 22% of Baby Boomers.
28% of Millennials not owning a home claimed they were more interested in having their own home as a result of the pandemic according to Morning Consult. In terms of UK Millennial homeowners, 1 in 3 stated that they were extremely concerned about their household finances according to a Dynata report spanning from 24th August - 2nd September 2020.
With financial strain brought about by the Covid-19 crisis, enjoying a new home and fulfilling interior design goals could be out of reach for many young people. However, many are finding comfort in creating an aspirational world through virtual decorating apps, enabling them to disregard financial limits.
What is Design Home?
Design Home is the Pinterest-inspired virtual decorating app that has captivated millions. Positioning itself as one of the most in-demand interior design apps with over 75 million downloads, over a million daily users and over 500 million rooms designed, Design Home could serve as the perfect escape during the pandemic.
Available on IOS and Android, the app allows users to take aesthetic visions of their dream home and bring them to life using their smartphones. Each room can be customised with a wide selection of furnishings, allowing users to fully exercise their passion for interior design.
Additionally, users are given challenges with the incentive of virtual points that can be used towards the development of designs and access to locked rooms. Completed designs are subject to votes from other users in the virtual community, voting for their favorite designs of the day. The virtual decorating app provides a stream of visually pleasing content, showcasing completed designs to offer inspiration and a competitive edge. Designs can be enhanced with strategic in-app purchases.
Offering virtual furniture and products from real designers including West Elm and Kathy Koo, the app subtly exposes users to a luxurious product range ready for purchase through the app.
Interacting with Interior Design
Despite there already being a significant trend for interior design among younger generations, through the popularisation of Instagram and Pinterest, Design App has allowed users to interact with design in new and meaningful ways. It allows people to fully immerse themselves in a digital universe of their making in the comfort of their home. Users aim to create the most 'Pinterest-worthy' designs, providing them with a real-world goal to work toward following the pandemic.
Our Interactive Wardrobe Builder
Designing a dream space from home has never been easier with our
Interactive Wardrobe Builder.
Choose from a series of stunning, affordable door styles tailored to your personal style. Whether you prefer Minimalist, Shaker or Frameless designs, crafting the ultimate wardrobe to compliment your home is made effortless through virtual web design. Our exclusive, easy to use web feature allows you to customise designs down to every last detail from wardrobe colour to frames to create the ultimate bespoke space-maker for your home.
Designs can be instantly submitted to our team who will provide a quote for your new, personalised wardrobe.
Have any enquiries about utilising your space with bespoke wardrobes designed by you? Contact us today
0191 487 5870!