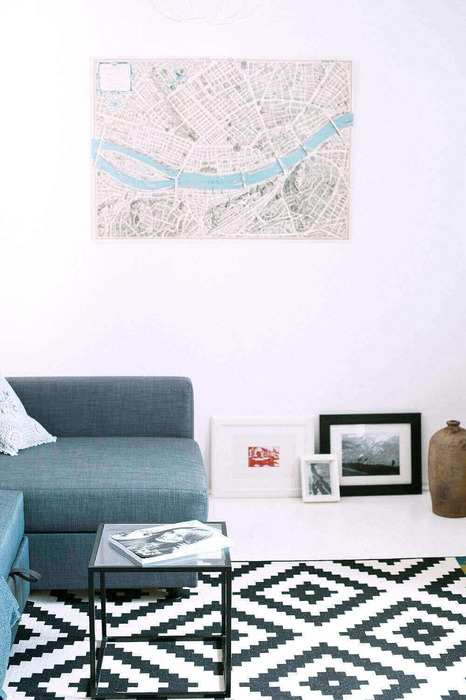 Dual-tone Design
Becoming popular in recent years, dual-tone design involves selecting two colours or tones and utilising them as the base of your room's design. This style looks stunning when done properly; read on for our tips on incorporating it into your bedroom design.
Choosing your colour palette
The first consideration you will need to make is the colour palette you will be using for your design. It's important here to choose the two colours you will be using in relation to each other: they must complement or juxtapose with each other in a way which you find appealing and suitable for your home design.
It is also important that you choose one lighter colour and one which you can use as a contrasting darker element. This will help create a more exciting interior, with the disparity in tone helping stop the room from appearing flat and lifeless.
Using two shades of the same colour
Rather than using two different colours, you may also want to consider using two different shades of the same colour. This creates a cool and understated design look perfect for modern and minimalist design styles. Many modern bedrooms are using dual shades of grey or blue to create a room design which is immediately appealing.
Using height to dictate tone
One of the most popular ways to decide the layout of a dual-tone room in modern interior design is to base your decisions on the verticality of the room. This involves choosing the darker of your two desired tones and using it for the low-lying elements in your room such as your bed, tables and chairs and bedside stand. The lighter of your two tones is then used for higher-up parts of the room like your wardrobe, chest of drawers, walls and lampshade. This creates a naturally pleasing effect and helps organise the room visually.
Matt and Gloss, Smooth and Textured
Another interesting way you can add subtle variety to your room design is by varying the textures of the tones you are using. This could be by using gloss texture or paint on certain objects to draw attention to them, or by using textured items such as sofa blankets to provide visual variety to your bedroom.
Ratios of light to dark
It's important to maintain the right ratios of each tone in your room – it can be easy to overuse the darker elements, resulting in the room looking crowded and overwhelming. Try and maintain a ratio of at least 2:1 on light to dark in the room to ensure you maintain a clean and uncluttered aesthetic.
Selecting your furniture
Our
Sliding Door Wardrobes
are fully customisable when it comes to colour, material and design, perfect for including in your dual-tone bedroom design. Select from our existing
range of designs
or opt for a
fully customised wardrobe
, the choice is yours; with our wide range of choices, you're sure to find options which match your dual-tone design vision.
Have any questions about our wardrobes? Contact us today on 0191 487 5870 to discuss your needs with a member of our staff!