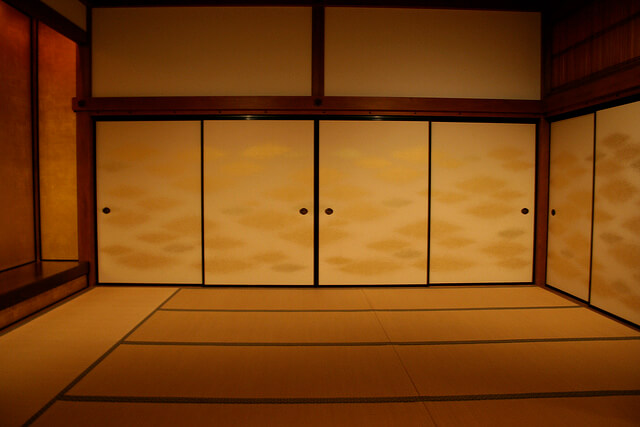 When it comes to sliding doors, their most famous use is undoubtedly in Japan. Traditional Japanese structures use elegant sliding doors that are an important part of the country's culture and history. Their use in movies such as Memoirs of a Geisha or The Last Samurai have made them an instantly recognisable mark of the country. Not only are they beautiful additions to any home, traditional Japanese sliding doors also have a rich cultural significance to them.


Paper-Thin
The doors, known as Shoji, are made from translucent paper fixed over a light frame of wood that also holds together a lattice made either from bamboo or also from wood. This design keeps the doors, which can also serve as windows or simply room dividers, incredibly light and easy to open and close. The paper used is called Washi and is made from a tree called Kozo. Its properties make it exceptionally good at lighting a room because of its reflective quality. This made Shoji very useful for providing private rooms before glass was available to let light in.


Time for Tea
Shoji are essential for a Japanese tea room, called a Chashitsu, along with a thin Tatami mat. This is where the tea ceremony, or Chanayu, is carried out, a very precise social ritual and important part of Japanese culture. Students of the ceremony are even taught the exact way to delicately open the Shoji for the ceremony.


Around the World
Traditionally, the shoji were created by craftsmen known as Tategu-ya, although shoji itself dates back to China in the Fourth Century B.C. In the Nineteenth Century, international links with Japan improved and shoji became extremely popular in the west. As the tategu-ya struggled to keep up with the demand, construction methods were developed all over the world, but the true home of this beautiful feature of interior design will always be in Japan.

Would you consider using Shoji in your home or do you already?